"Too Much About the CR7 Brand"- Soccer Legend Believes Manchester United 'Made a Mistake' Signing Cristiano Ronaldo
Published 02/19/2022, 3:25 PM EST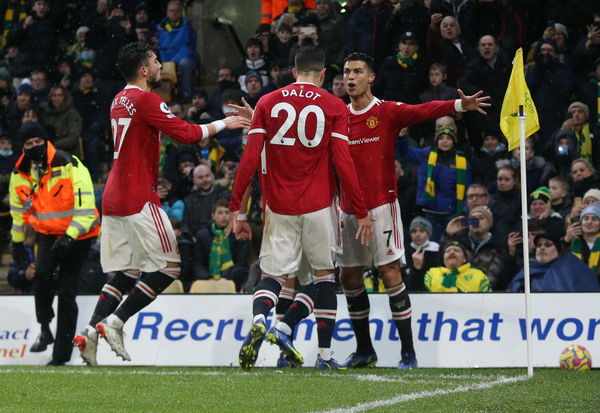 Signing Cristiano Ronaldo is one of the best commercial decisions any club can make currently, given his star power and fame. However, the same cannot be said about his prowess on the pitch, as the Portuguese forward is currently 37 years old and not at the same level as he was a few years ago.
ADVERTISEMENT
Article continues below this ad
Manchester United signed Ronaldo again this summer, putting an exclamation mark on a fantastic transfer window. However, the season has been anything but a success, with United dropping out of contention in the Premier League and all other domestic competitions.
The only competition they can win this season is the UEFA Champions League, but they are not the favorites there either. However, if they have Ronaldo, and if he keeps playing as he has played in the group stages of the competition, anything can happen.
ADVERTISEMENT
Article continues below this ad
Jamie Carragher thinks signing Ronaldo was a mistake
However, Liverpool legend, Jamie Carragher, thinks that Manchester United made a mistake signing Cristiano Ronaldo. As reported by ESPN UK, Jamie talked to the Telegraph and said that Ronaldo overshadows the rest of the team and everything at the club becomes about him. Moreover, he also said that United shouldn't keep him next season.
"United made a mistake re-signing Ronaldo last summer. It will be a bigger one keeping him next season. Whether United wins, loses or Ronaldo scores or goes through a mini goal drought, it is still too much about the CR7 brand and not enough about the team," Carragher said.
Cristiano Ronaldo and his life in Manchester
ADVERTISEMENT
Article continues below this ad
Ever since Ronaldo joined United, the conversation has indeed been about him and his output. The question that popped up the most was whether he made Manchester United a better team or not. The answer wasn't clear after his performances in the Premier League, but he left no doubts in anybody's mind in the UCL.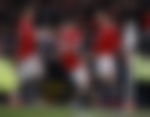 Ronaldo has scored 6 goals in five UCL games for United, including a late winner and an equalizer to help United top their group. The Reds are going up against Atletico Madrid in the Round of-16, and given Ronaldo's history against Atletico in the UCL, United fans will be confident.
ADVERTISEMENT
Article continues below this ad
But with all the buzz around him, do you think he can guide United to the UCL trophy?