"I Was Blown Away"- Christian Pulisic Reveals Puma Signature Sneaker Plans
Published 08/10/2021, 2:48 PM EDT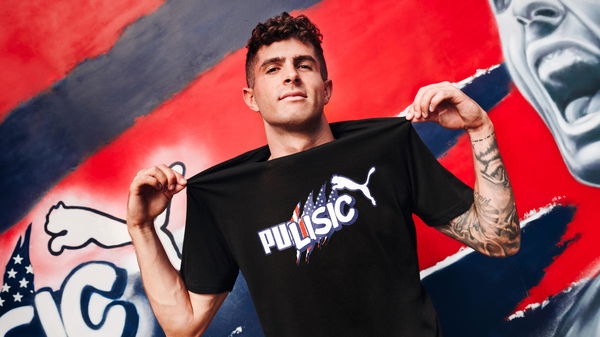 ---
---
Chelsea star Christian Pulisic has hit the headlines lately for his big new deal with Puma, dropping Nike for this new venture. 'Captain America' seems thrilled with this move and is ready to work on his ideas in detail with the brand. 
ADVERTISEMENT
Article continues below this ad
While all sneakerheads will be eager to see what Puma has planned for the Christian Pulisic section of its shoes, the USA star has confirmed that the project is already in advanced stages. 
"So they've actually created my own, basically this signature [logo]. It's a really cool graphic that they did for me," Pulisic said, speaking to Complex. "And I was blown away right when I saw it to mix with the name and the brand. And yeah, they're going to give me just a lot of freedom within the brand. And I think it's going to be a very good fit."
ADVERTISEMENT
Article continues below this ad
Christian Pulisic already has a favorite Puma selection
So what style does the Chelsea forward have in mind? When it comes to lifestyles shoes, Pulisic has an interesting choice that will certainly catch the attention of sneaker aficionados.
"My favorites from the Pumas, I definitely love these Puma Suedes," he said. "So something very nice, very chill, that I think is an instant classic. So I love wearing these, but my ideal one. Yeah, I don't have something like that."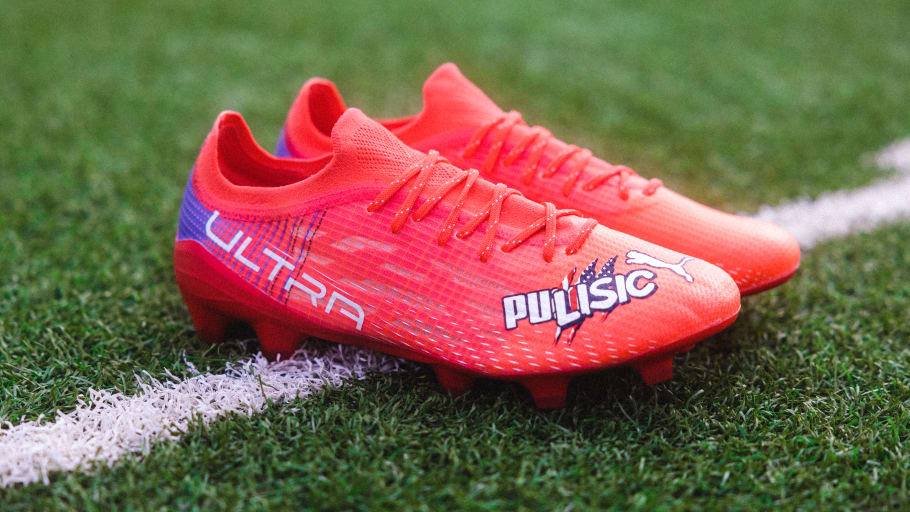 "I don't know if I'm on Gregg Berhalter level, but I definitely like my shoes," Pulisic admitted. "I'm definitely going to start collecting all the Puma shoes that I can. And I love to have a nice collection that I can wear with all different kinds of outfits."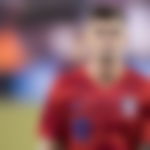 What cleats will Pulisic be wearing for the new season?
ADVERTISEMENT
Article continues below this ad
The US National Team hero revealed that he has a "nice little shoe cabinet" from which he chooses pairs to match an outfit. However, when it comes to the field, he has very specific requirements that Puma will answer. 
"Definitely something that's comfortable, but also light that fits my game. And I think that's where the new Puma Ultra that I'm going to be wearing fits in perfectly," he said. "And yeah, something because a big part of my game is being quick, being fast. So I need that light boot, but also has that comfort that's going to fit to my style well."
ADVERTISEMENT
Article continues below this ad
Christian Pulisic is set to play a big part of Thomas Tuchel's Chelsea squad heading into the 2021-22 Premier League Season. Although injuries have plagued him, he seems ready to make a big impact on the big stage after a promising pre-season.