VIDEO: Here's What Cristiano Ronaldo's "Siuuu" Celebration Sounds Like Up Close
Published 09/12/2021, 11:30 AM EDT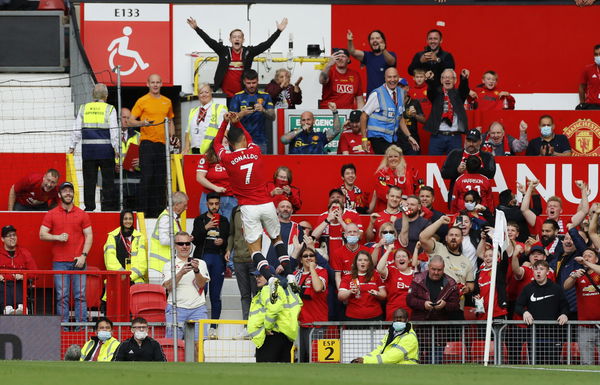 Cristiano Ronaldo is an iconic football player with a unique aura. Everything he does leaves a mark on people. He has inspired generations with his playstyle. Be it dribbling or fitness, even top footballers like Erling Haaland and Kylian Mbappe have admitted looking up to him. While these aspects define Cristiano Ronaldo 'The Player', the iconic "Siuuu" celebration defines his aura. The celebration adds to his popularity and shows the world why he is the best and has so many fans behind him.
ADVERTISEMENT
Article continues below this ad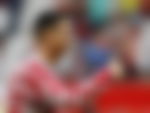 The story behind Cristiano Ronaldo's "Siuuu" celebration 
ADVERTISEMENT
Article continues below this ad
The word "Siuuu" stems from the Spanish word Si which means yes. In an interview in 2019, the former Juventus forward confirmed the meaning of the word and the origin of the celebration."I started to say 'si', it's like 'yes' when I was in Real Madrid. I was in the USA and we played against Chelsea [in 2013] and I don't know where this is coming from, the celebration."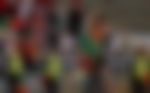 Delving further on the origins, he mentioned that the celebration came very naturally to him. "I just scored the goal and it just came out. It was just natural, to be honest. Since that, I started to do it more often and I feel like the supporters and the fans see it and they're like 'Cristiano, siiiiiiuuuu'. I'm like 'wow! People are reminded of me because of it!' So it's good, and I'll continue doing it like that."
ADVERTISEMENT
Article continues below this ad
WATCH: Cristiano's "Siuu" on his second Manchester United debut
Cristiano Ronaldo last night made his second debut for Manchester United against Newcastle where he scored a brace to help The Reds pick up a 4-1 victory. The crowd went bonkers when Cristiano opened the scoring for the Old Trafford side with the entire stadium saying Siuuu in unison with Ronaldo. 
ADVERTISEMENT
Article continues below this ad