WATCH: Commentator Calls Manchester City Stadium 'Empty-Had' in Huge Blunder During Chelsea Game
Published 01/15/2022, 2:21 PM EST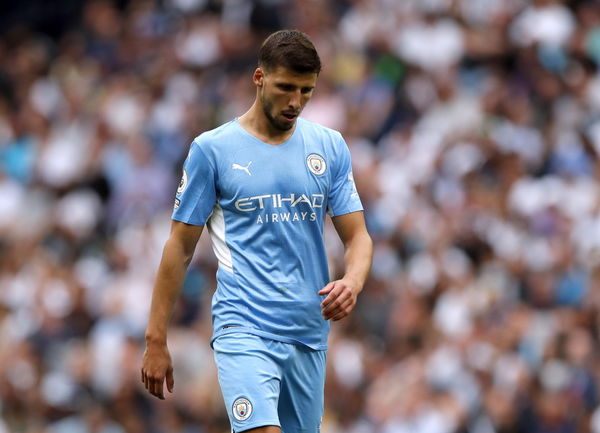 Manchester City is undoubtedly the best team in England and has one of the deepest squads on the planet. However, their success has come from a recent influx of money and their lack of history has made them a constant target of ridicule from rival fans.
ADVERTISEMENT
Article continues below this ad
The club has grown massively under Pep Guardiola and after winning the Premier League again last season, they are sitting pretty in first place this year again. City have 56 points from 22 games this year and have a lead of 13 points over second-place Chelsea after their win over the blues, but the ridicule just never stops.
ADVERTISEMENT
Article continues below this ad
Jim Beglin accidentally calls City's stadium the "Emptyhad"
City have always been teased about the number of fans that they have and people have accused them of failing to fill out their stadium during home games. As a result, rival fans call City's Etihad Stadium the "Emptyhad" as a long-running joke.
However, things reached a different level when a fan noticed that the commentator, Jim Beglin, called City's stadium the "Emptyhad" during their game against Chelsea. He was quick to correct himself, but it was too late by that point, and a video of the incident was on Twitter already.
ADVERTISEMENT
Article continues below this ad
Manchester City dispatch Chelsea after Kevin De Bruyne's brilliance
City continued on their rampant juggernaut to crush all opposition as they beat Chelsea by 1-0. Kevin De Bruyne scored a sublime goal in the 70th minute as he dribbled into the heart of Chelsea's defence and then hit the back of the net from outside the box.
Chelsea needed to win this match to have any hopes of winning or at least challenging for the Premier League this season, but they meekly submitted as their attack failed miserably. Lukaku failed to score and his link-up play at the top left a lot to desire for the Blues.
ADVERTISEMENT
Article continues below this ad
Meanwhile, City will almost certainly waltz their way to another Premier League title, their third in four years as Pep Guardiola's team establishes its dominance in England.