Zinedine Zidane Stops Manchester United and PSG Speculation and Reveals What He Wants for the Future
Published 06/23/2022, 4:01 PM EDT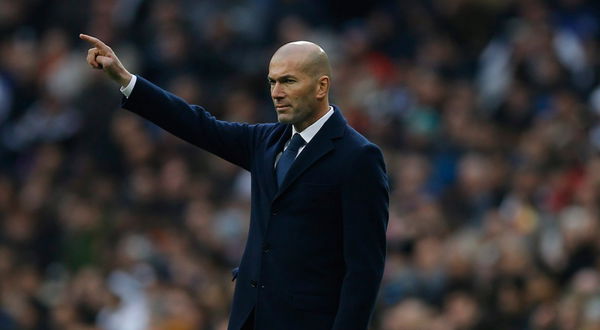 Very few managers can achieve the records that Zinedine Zidane managed to break at Real Madrid. One of the best football players during his heyday, Zidane stood up to similar expectations in his managerial career and proved his class.
ADVERTISEMENT
Article continues below this ad
He won three UCL titles in a row with Real Madrid, something that clubs can only dream of. On top of that, his impressive trophy haul doesn't stop there as Zidane managed to win two La Liga titles and several more competitions with the Los Blancos.
ADVERTISEMENT
Article continues below this ad
Zinedine Zidane reveals his future plans
However, he left Madrid last year, after nearly taking them to another La Liga title. He's now without a job, but not without any suitors. Clubs like Manchester United and Paris Saint Germain have wanted to sign Zidane at various points but failed to do so.
In an interview with L'Equipe, Zidane revealed that he'll never rule anything out, even a move to PSG. He added that he would only join a club where he could win, and hence, he doesn't have many options. However, he didn't stop there and revealed why he didn't join Manchester United.
"When people say to me: 'Do you want to go to Manchester?' I understand English but I don't fully master it. I know that there are coaches who go to clubs without speaking the language, but I work differently. To win, many elements come into play. It's a global context. Me, I know what I need to win," he said.
ADVERTISEMENT
Article continues below this ad
Zidane wants the French National team job
However, the biggest revelation from the interview was Zidane's yearning for the French national team. He won the World Cup with Les Blues, and revealed that he wants to be the manager of the team. Zidane also added that while it was not up to him, he would take the job at any point in time.
ADVERTISEMENT
Article continues below this ad
"I'm not finished with Les Bleus. I want to do it, of course. I will be [France coach], I hope, one day. When? That's not up to me. I want to come full circle with the French national team," Zidane said.