What Diet Does USWNT Star Megan Rapinoe Follow to Stay in Goalscoring Form Every Year?
Published 09/13/2021, 10:26 AM EDT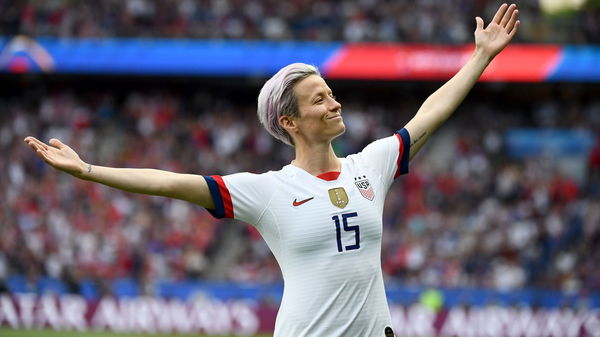 ---
---
USWNT star Megan Rapinoe has been performing at an elite level for a long time. Her performance graph and goal-scoring abilities have been consistently stunning the world. The forward is also a recipient of the Ballon d'Or Feminin, the highest individual award in women's soccer.
ADVERTISEMENT
Article continues below this ad
Even at 36, Megan competed at her third Olympic Games in Tokyo Olympics 2020. She was on the list of stars who helped the USWNT clinch the bronze medal. Megan was also part of the London Olympics 2012 USWNT winning team. Along with her insane technical abilities, Megan has to maintain a strict diet to stay competitive.
Simple and Clean for Megan Rapinoe
ADVERTISEMENT
Article continues below this ad
Rapinoe starts her day with a coffee and her perfect sandwich. According to Megan, her perfect sandwich is two eggs with sauteed onions and spinach on an English muffin. She likes to keep her diet simple and is comfortable with regular staples. Megan also avoids dairy products as much as she can.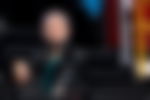 Megan also revealed how she avoids anything that is artificial. "Overall, my philosophy is just to put good things in my body. I don't really eat anything artificial, fake, or that I can't pronounce. I try to keep it simple and clean," she said.
Megan eats lunch with the team
Megan generally spends her lunchtime with her club team during match seasons. Rapinoe plays for the OL Reign club in the National Women's Soccer League. Rapinoe usually prefers eating a sandwich or salad for lunch. For her, a good lunch day is when she eats a chicken pesto sandwich with a tomato sandwich.
ADVERTISEMENT
Article continues below this ad
However, Megan also thinks every day can't be a good food day, so she doesn't mind eating simple meals. Megan is also a chocolate-energy bar connoisseur and loves eating them as a snack.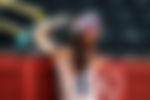 Megan lives with her fiancé, American basketball star Sue Bird, and they love cooking at home. She likes to have chicken or fish for dinner with some veggies on the side. Her favorite cheat meal is Greek bison burgers.
ADVERTISEMENT
Article continues below this ad
Simple, clean and no artificial is the secret to USWNT star Megan Rapinoe's diet to stay competitive at 36. Hopefully, she will continue stunning the world with her performances, as there are no announcements about retirement yet.