Sofia Kenin Issues Stern Warning Ahead of US Open 2020 After Making Full Use of the Mini Off-Season
Published 08/01/2020, 8:01 AM EDT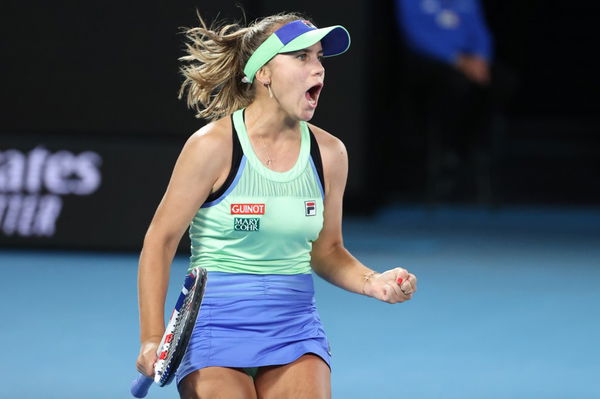 ---
---
On the WTA side, the year was off to a great start, as we saw a new Grand Slam champion in Sofia Kenin. Kenin won the final in Melbourne after defeating Garbine Muguruza. Many are expecting great things from the American and she has now made her intentions for the US Open known.
ADVERTISEMENT
Article continues below this ad
The pandemic came in and halted tennis all over the world, something no tennis player or fan was happy about. But arguably, the most unhappy player would have been Kenin since she could have used the confidence and momentum from Australia to add some more wins to her roster.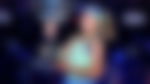 ADVERTISEMENT
Article continues below this ad
In a recent interview with Reuters, Kenin spoke about the restart and her preparations. She deemed the pandemic a disadvantage for her as she couldn't continue her charge to the top.
"I would say it was a disadvantage because I was playing really well and I had a great two weeks and it was very memorable. So obviously it was very upsetting with what happened with this whole virus thing," Kenin said.
"I was just celebrating the moment after winning my first Grand Slam. I thought it was going to be about playing more tournaments, create more experiences, play lot more matches, and see all my fans," she added.
Sofia Kenin on her preparations for the resuming calendar and the US Open
Regarding her preparations, Kenin has done some introspection on her play during this offseason. She has been working on her serves and the power on her shots.
ADVERTISEMENT
Article continues below this ad
"I was working on different aspects of my game. My serve, getting more power in my shots. I've worked (hard) during this mini off-season, I would say. I have been practicing every day," she said.
Adding to this, she further went on to say, "I know there are some players in Europe that weren't able to practice for a month or more. But here I was able to practice, doing fitness, so I keep myself ready and keep myself in shape for when the tournaments start happening."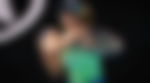 ADVERTISEMENT
Article continues below this ad
Currently, Kenin is participating in World Team Tennis (WTT). She has admitted that it has given her some good match practice ahead of the restart. She has also has confirmed participation in the Cincinnati Open and the US Open. Fans are no doubt hoping she restarts her season at the same level she left it at!
Source: Reuters