Sofia Kenin Reveals Novak Djokovic Gave Her Special Advice Before Australian Open 2020 Finals
Published 01/05/2021, 8:00 AM EST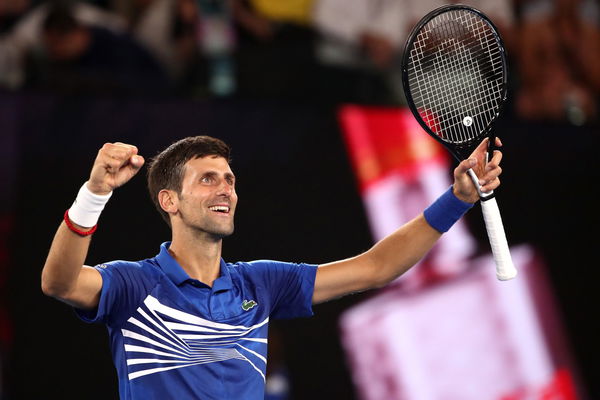 ---
---
17-time grand slam champion, Novak Djokovic will have a special place in the history books of the game. The Serb managed to create an identity for himself having the likes of Roger and Rafa around. As of today, he enjoys a better head-to-head record against both of them. 
ADVERTISEMENT
Article continues below this ad
Last season, Novak Djokovic won the Australian Open in the men's category. America's Sofia Kenin won in the women's category. Recently, while chatting with the American, she did reveal that she can count on Djokovic for advice in the future and that she spoke to him before her Australian Open final match.
ADVERTISEMENT
Article continues below this ad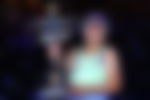 Can Definitely Talk to Novak Djokovic
Elaborating further on that episode, she stated, "I definitely think I can talk to Novak. Since we started talking, it's been helpful. We're both defending champions, and I think he would give me some great advice. And he did give me great advice before the final.  We're practicing next to each other. And then, he came up to me was really nice about it. And, told me some things before the final, which was, special since, obviously I was crazy nervous. He told me some things, which I will not disclose since I'd rather keep it secret."
The young 22-year-old is now going to be heading back to Melbourne, the place she won her first grand slam. She will be looking to defend her title. These situations in a player's career will always be remembered. 
ADVERTISEMENT
Article continues below this ad
Unique Feeling to Be Defending Champion
Speaking further at the pre-event press conference at WTA Abu Dhabi about the unreal feeling she's experiencing, she said, "It's a unique situation to be the defending champion at a grand slam. And not many people have experienced that. I'm wondering, is there anyone that you have spoken to over the past year about the pressures that come with being a first time champion? What it's like to have a target on your back?"
With the Australian Open beginning in around a month's time, it'll be interesting to see how the defending champions fair at the first major of the new season. 
ADVERTISEMENT
Article continues below this ad