Softly-Softly Mr. Ranieri: How Claudio's Temperament Won Leicester the League
Published 05/06/2016, 5:00 AM EDT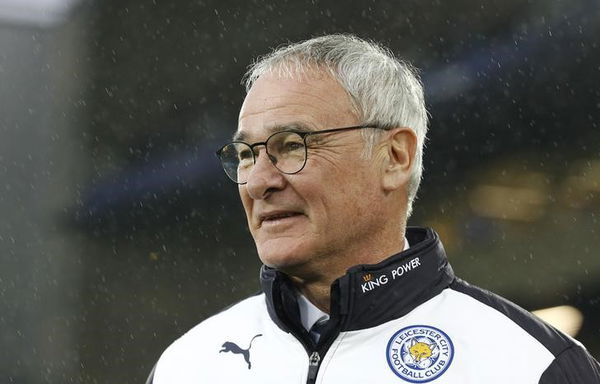 ---
---
Read the names: Wes Morgan, Jamie Vardy, Christian Fuchs, Marc Albrighton. Now look at their collective experience of big game, high pressure, top level football. Now examine the fact that they are the champions of England. It doesn't add up. Leicester City's reality-defying title win is a credit to their players' talent and application, but also explained to a great degree by manager Claudio Ranieri's character and temperament. A kind of calm authority that was a key part of why Leicester won the league.
ADVERTISEMENT
Article continues below this ad
27 April 2014. Liverpool are trailing 0-1 to Chelsea at Anfield. The Merseyside club are on the brink of an improbable title win themselves. But Steven Gerrard has slipped. Steven Gerrard has let Demba Ba in. Demba Ba has scored. And the panic has set it.
Liverpool are desperately pushing for an equaliser as the clock ticks along with worrying abandon. But there is no calmness to their attrition, no method to their madness. There is a manic, wispy edge to their attacking, something personified by Steven Gerrard himself and his hopeful shots from range when faced with a packed Chelsea defence.
ADVERTISEMENT
Article continues below this ad
It is a young side, but crucially also a young manager. Brendan Rodgers does not have much experience on how to handle a game like this. There is no word in the ear, a steady hand on the wheel. And Liverpool's desperation eventually costs them. They concede a second and the title dream is over. A rude awakening.
Fast forward to 6 February 2016. It was the moment when Leicester's dreams crystallised, the precise second when I knew, I simply knew, that they were going to win the league. With Riyad Mahrez orchestrating play with slickness and Robert Huth grabbing a brace, Leicester cruised to a 1-3 win against Manchester City at the Etihad Stadium.
The sheer display of calm authority in the win sets it apart. It was the same brand of calm that we saw at the sharp end of the season when, with Leicester justifiably at the risk of succumbing to nerves, the Foxes closed out five 1-0 wins in six games with minimum fuss.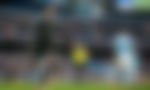 It's interesting to note that the Liverpool side of two seasons ago and the Tottenham side who have, in essence, been Leicester's main challengers this season were both young teams with young managers. And although it is true that Leicester's squad has far greater experience of professional football in terms of raw numbers – the average age of a first-choice defence of Wes Morgan, Robert Huth, Danny Simpson and Christian Fuchs is 30.5 – they do not have much in terms of actual title-winning or chasing experience.
Indeed, it is fair to say they were no better equipped than either of the two aforementioned sides, so why did they actually finish the job? The variable here is Ranieri. It seems apt that on the same night that Leicester City were experiencing their greatest night as a club, he was dining with his 96-year-old mother. Simple, warm and endearing – that, ladies and gents, is your Premier League winning manager for 2016.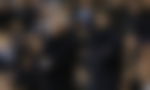 Ranieri's previous title chasing involvement – including a runners-up finish with Chelsea in 2004 – has counted for something, but his smartest moves have been those which have not actually been moves. Absurd, one might think, for a man who was once called "Tinkerman" for excessive squad changes that were merely cosmetic at the best of times and infuriatingly meddlesome at the worst of times, but it is true.
ADVERTISEMENT
Article continues below this ad
Sid Lowe once highlighted Vicente Del Bosque's defining characteristic as his chill, laid-back nature. It was what he described as the Spaniard's "softly-softly approach" and relaxed approach to management that brought him so much success with Real Madrid and Spain – two dressing rooms packed with huge talent and even bigger personalities. While the enormous personalities are absent at Leicester, Ranieri has mastered the art which eludes so many other managers: the art of not doing anything.
It seems ironic for a person whose team changes were highly caricatured as personality traits during his time as Chelsea boss, but Ranieri's approach to tactics and squad selection seem perfectly in line with his decency, humility, wit, charm and passion for the sport. Ranieri's preference for certain players and the role they would play in his system was very clear; economy became his defining quality, it became the phenomenon that characterised many of his decisions and also Leicester as a football team.
The squad was small (and had luck with injuries), the overall possession they had was less. The defeats they suffered were few (three all season), the weekly changes made to the side fewer. Not just with the back four, but it also became easier to predict Leicester's starting line-up the longer the season went on. It was familiarity, stability and consistency – all hallmarks of title-winning teams that proved Ranieri has hit all the right notes.
ADVERTISEMENT
Article continues below this ad
Although we might sit and say that it's a great win for Leicester and a victory for English football all day long, but let's be honest. Leicester have looked like winning the league for a long time now. We could see it coming from a mile off. The only surprise is that people are so surprised.
As Leicester marched to the title with a glorious sense of destiny and inevitability, let's take a moment to acknowledge the sagacity and wisdom of Claudio Ranieri – one of those rare managers who knows not only when to do what, but also when not to do anything.