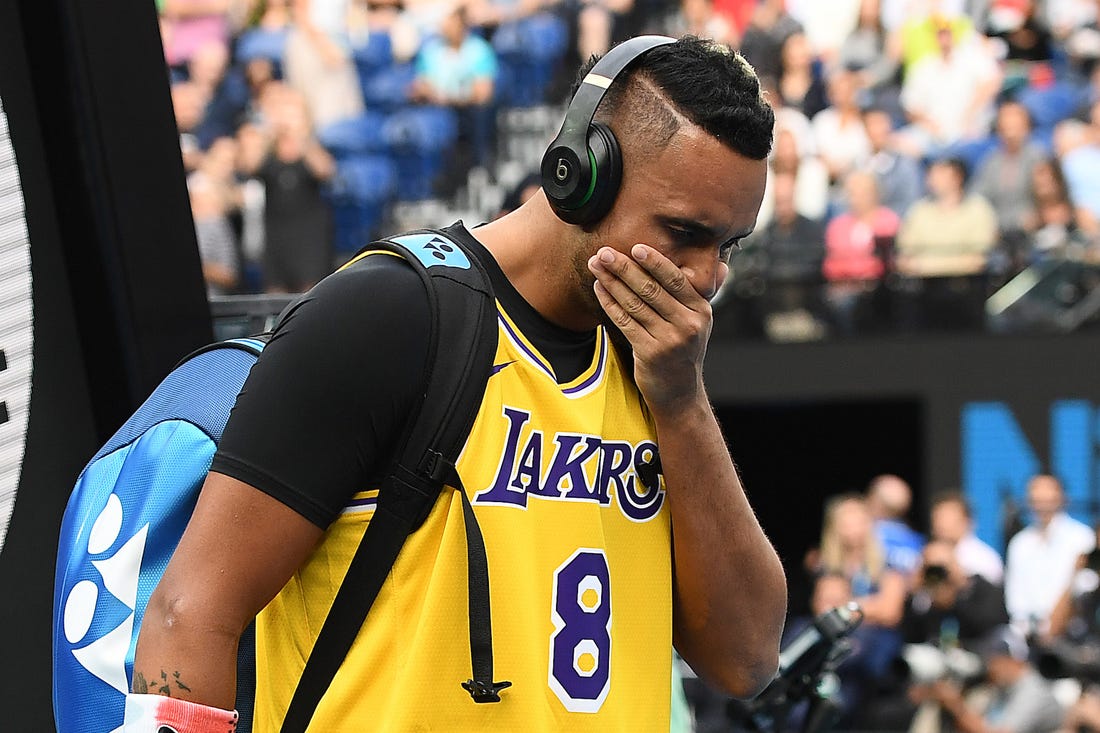 A memorial service was held on February 25 to remember Kobe Bryant, who passed away on January 26. It is a well-documented fact that Nick Kyrgios is a huge fan of the former basketball player. In an interview, Nick talked with a heavy heart about missing Bryant.
Kobe Bryant passed away about a month back, in a helicopter clash. The retired basketball player was traveling with his daughter Gianna on a helicopter when it crashed, killing everyone on board.
Nick Kyrgios still feels the loss
The Australian Open was ongoing during the tragedy. Many tennis players came out and paid Bryant a tribute. Nick Kyrgios had a fourth round match against Rafael Nadal the day after Bryant's death. The Aussie walked out on court wearing Kobe's LA Lakers jersey.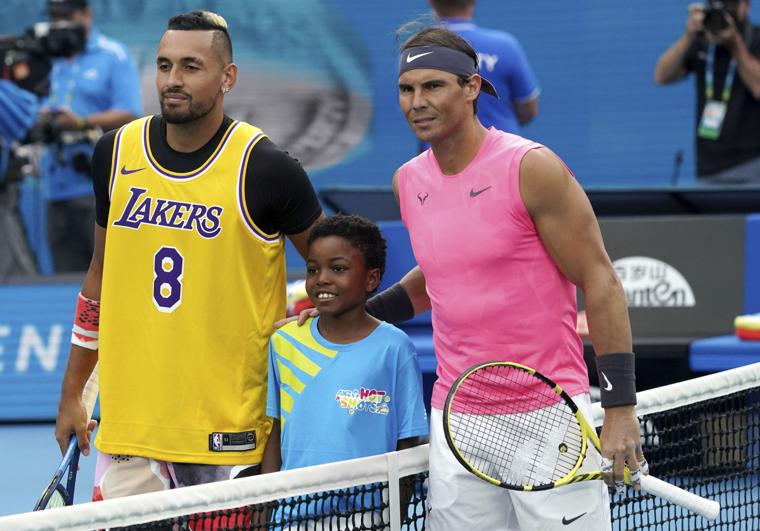 One of his idols had just passed away shockingly, and he was visibly shaken and mourning the loss as he walked out on court. He donned the jersey in his post-match press conference as well.
"I never met Kobe but basketball's practically my life, I watch it every day and I've been following it for as long as I remember … it's tough, it's horrible news."
That was after his loss to Nadal.
Now, about a month later, Kyrgios still feels the loss with a heavy heart.
"To this day, it feels heavy. You just think about it and it still doesn't seem real to me. Obviously I'm watching the Celtics versus Lakers while we do this interview, and still something feels missing in that game. He would be there, court side, watching." 
He then talked a little about how Bryant did everything right and how nobody can emulate even 10% of "what he stood for as an athlete."
There is no doubt that Nick truly admires the late basketball player, possibly more than he ever admired any tennis player.
"I can have days where I feel like I'm representing him. That's why when I pull my jersey on I feel like I can't do any wrong. I try to go out there and be like him for that little moment, that little hour. It's a tragedy, it was tough."
Can anyone really question his admiration for the man?
But perhaps Nick should try and be like his idol more often. As it stands, Kyrgios is pretty much the polar opposite of Kobe Bryant on the court.
Kyrgios is in Acapulco, Mexico this week as he looks to defend his ATP 500 title at the Acapulco Open.