"Something Incredibly Important": Novak Djokovic Lays Down Plans of His Foundation in Serbia
Published 09/29/2021, 10:30 AM EDT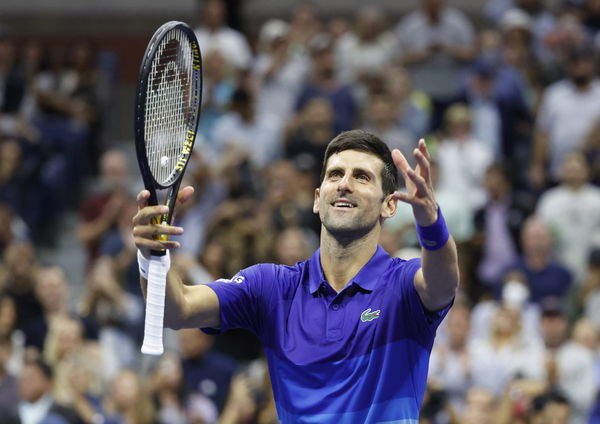 ---
---
The Novak Djokovic Foundation (NDF) has been tremendously successful in providing children in Serbia with the opportunity to receive a quality preschool education. Founded in 2007, the foundation invests in early childhood education with a focus on Serbia, a country where only one in two children has access to preschool education.
ADVERTISEMENT
Article continues below this ad
Recently, Vienna-based Raiffeisen Bank International AG (RBI), uploaded a video of Novak Djokovic speaking about his foundation's work. In April of this year, Djokovic became the brand ambassador for RBI and its subsidiaries in Central and Eastern Europe.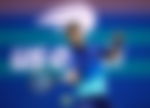 During their partnership, the RBI would help Djokovic built a tennis academy in Belgrade and support young players to become champions both on and off the field.
ADVERTISEMENT
Article continues below this ad
Novak Djokovic Foundation: Making a profound difference
In the short video, the tennis star described being appalled when UNICEF provided his foundation with details that over 50% of children in Serbia didn't have access to pre-school education, during his stint as a UNICEF Serbia Ambassador (2011-2015). Since then, his foundation has primarily focused on pre-school education.
"We felt like that's (pre-school education) something that is incredibly important for the nation, for, you know, the future of Serbia and education. So we wanted to tackle that. Ten years later, we've covered more than 40,000 children, we've had almost 50 kindergartens that have been rebuilt or built from scratch," said Djokovic.
ADVERTISEMENT
Article continues below this ad
The NDF has been working closely with local municipalities to train and empower teachers and create self-sustaining schools. While the plan is to focus on Serbia, Djokovic mentioned his foundation's intention to expand beyond Serbia in the long term.
"We do have an intention to expand, so to say, the areas of interest and work of our foundation over the borders of Serbia. But for now, we want to make sure every child in Serbia has a possibility and access to early childhood development institution or preschool," said Djokovic.
ADVERTISEMENT
Article continues below this ad
His wife, Jelena Djokovic, is the co-founder and Global CEO of the foundation. The organization has made a significant impact in providing children with quality pre-school education through various projects.