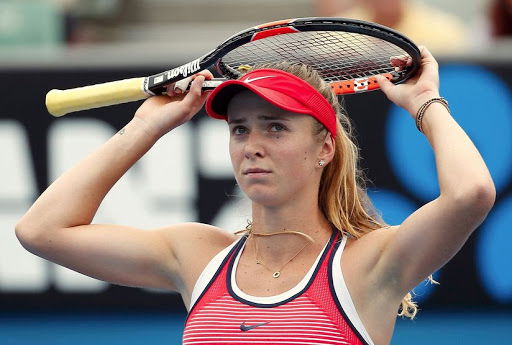 Elina Svitolina is going through quite the rough patch right now. A poor start to the season has seeped into the second month of the year as well. She lost in the opening round of the Dubai Duty Free Tennis Championships to qualifier Jennifer Brady in straight sets.
Elina is a two time champion at the Dubai Open from 2017 and 2018, but this time around, she could hardly put up any fight as she went down 6-2, 6-1 in the opening match.
A poor start for Elina Svitolina
The Ukrainian has maintained her place in the Top 10 WTA rankings of the world since 2017. She had a very good tournament at the WTA Tour Finals last year. She reached the final, but lost out on the title to Ashleigh Barty.
This year, however, she finds herself in a bit of a hole. The 25 year old was perhaps unlucky to face a resurgent Garbine Muguruza in the third round of Australian Open. But she folded quite easily to lose that match 6-1, 6-2.
In the Hua Hin tournament in February, she lost in straight sets to World No. 75 Hibino Nao.
It is not just the results that have raised some concerns, but the manner of her defeats. Her tennis has been quite sub-standard this season, and she knows it herself. In a press conference after her first round loss in Dubai, she addressed the situation she finds herself in.
"I'm trying to find what's going on. It's very tough to pick one thing. I think just everything has to come together. I have to be stronger physically, have to be in a better shape. We're working hard, but something is maybe not right now."
Those are some heavy words coming from a Top 10 player in the world. At first glance it may not seem too critical, but when a player of Elina's caliber admits that 'something is not right', it is definitely cause for concern.
The sheer amount of unforced errors is dangerously high for the World No. 6. Before anything, she will have to address this problem and start shoring up her errors. Giving away free points is only going to drain her confidence more.