Sony Alters PS5 Marketing Strategy After Microsoft Reveal
Published 09/15/2020, 1:50 PM EDT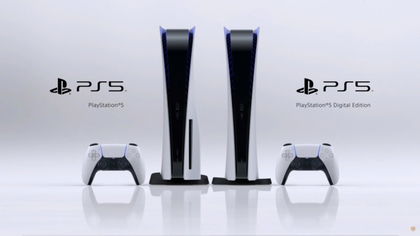 ---
---
Sony announced a piece of majorly disappointing news for PlayStation fans. According to Bloomberg, Sony cut back on the PS5's production. 2020 was going to be the next step for the gaming industry. However, in a dramatic turn of events, Sony has decided to put fewer units up for sale. 
ADVERTISEMENT
Article continues below this ad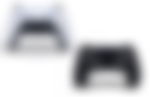 The news shook the gaming world to its core, although it was expected. After the recent reveal from Microsoft, Sony was left on the back foot. This was made worse when Microsoft unveiled their new console – Xbox Series S. An economical version of Xbox Series X with similar features. Priced at $299, this modern console posed a significant threat to Sony. 
ADVERTISEMENT
Article continues below this ad
Production units cut down for Sony PS5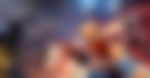 Microsoft played their ace in hand, and it was up to Sony to make the next move. What came as a shock for the community was not surprising from a business perspective.
The PS5 promised to be the most advanced next-generational gaming console. Thus, it is relatively simple to notice the market strategy that Sony is applying here.
"Close rival Microsoft Corp. last week revealed aggressive pricing for its two next-generation consoles, the $299 Xbox Series S and $499 Xbox Series X, putting added pressure on Sony. Pre-orders for the new Xbox models begin on Sept. 22.
"Sony is widely expected to reveal its own launch and pricing plans for the PlayStation 5 during an official video presentation scheduled for Wednesday. The full PS5 console may be priced as low as $449 while the slimmer digital-only version may dip below $400, according to Bloomberg Intelligence analyst Masahiro Wakasugi." 
READ MORE- Sony Gears Up for PlayStation 5 Launch by Stepping Up Distribution Plans
What does this mean for PlayStation fans? 
ADVERTISEMENT
Article continues below this ad
From a fan's perspective, this is not going to affect in a huge manner. However, from a business perspective, this stands as one of the moves facilitated by competition. In order to regain supremacy in the market, Sony has to come up with something better than what is expected. 
No doubt, the exclusive games are going to do the trick, but the pricing has to be proper. That is the only way Sony can counter the marketing scheme hatched by Microsoft. For now, the gaming world is looking towards the next big reveal from Sony.
ADVERTISEMENT
Article continues below this ad
Watch this space for more updates.