Sony Gears Up for PlayStation 5 Launch by Stepping Up Distribution Plans
Published 09/15/2020, 7:42 AM EDT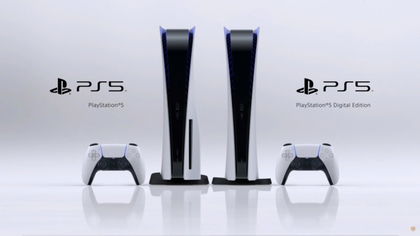 ---
---
The PlayStation Showcase is almost here and the price and the launch date for the PlayStation 5 will be announced soon enough. The event is also rumored to have a couple of surprises in store for the fans. While everyone waits for that to happen, popular industry insider, Daniel Ahmad, has revealed an interesting piece of information regarding the console's distribution plans.
ADVERTISEMENT
Article continues below this ad
He reveals Sony's distribution and logistics plans for the United States via a Twitter thread. Daniel writes "Sony are using air freight to ensure that PS5 can meet demand / supply enough units The company has booked 60 flights from October (Delta 747) to ship consoles to retailers. This supply is expected to last through the quarter Air freight is faster than sea, but more expensive."
Just to clarify one point. I'm not 100% certain if this is 60 flights, or 60 aircraft. But it does sound like each flight will be full.

Source for this is Delta Air Cargo head Jerry Tai.

— Daniel Ahmad (@ZhugeEX) September 14, 2020
ADVERTISEMENT
Article continues below this ad
Additionally, he also says "The information for this being from Delta means that they would not be aware of or communicate Sony's plans with other airlines / sea freight It's unlikely the above covers all shipments / channels. It's also worth noting that these flights are for the US"
Sony has big plans for the potential PlayStation 5 customers in the US
This decision would make sense considering the US has always been one of Sony's biggest markets. Daniel even posted a screenshot of the interview with the Delta China Cargo manager. Take a look at it below.
ADVERTISEMENT
Article continues below this ad
This is definitely great news for PlayStation 5 fanatics in the US. Although, the same cannot be said for fans elsewhere. According to recent reports, Sony reportedly slashed its PS5 production by 4 million units. This was because of an issue regarding the custom ships used in the PS5. This could very well hamper the global supply of the console, if the demand exceeds Sony's expectations. Fans in the US will definitely not feel the crunch considering the first major shipment is coming their way.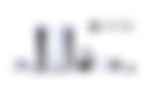 ADVERTISEMENT
Article continues below this ad
All this information comes at a time when the PlayStation Showcase is just one day away. It promises to showcase a ton of different game announcements. Along with that, fans will also probably see a price, launch date, and pre-order date reveal. Fans have also speculated that Sony may announce/tease the next God of War title as well. But at the moment, it is just a rumor of a rumor. Keep watching this space for further updates.