"Sorry I Missed the ATP Cup": Roger Federer
Published 01/20/2020, 5:07 AM EST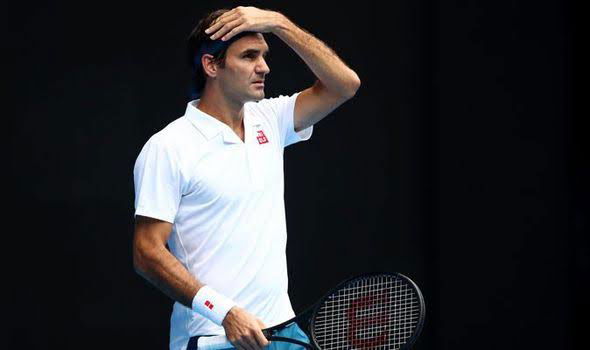 ---
---
World No.3 Roger Federer breezed past Steve Johnson 6-3, 6-2, 6-2 in just 84 minutes in the opening round of the Australian Open 2020 on Monday. The Swiss maestro, who was playing his first competitive match of the season and did not have any high expectations before the match. How is the 6-time champion feeling after a business-like victory?
ADVERTISEMENT
Article continues below this ad
The encounter was Federer's first competitive match on the ATP Tour this year after he decided to skip the ATP Cup. He last played the ATP World Tour Finals 2019 in November and hence had fewer expectations coming into the tournament.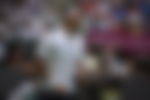 ADVERTISEMENT
Article continues below this ad
"I'm not one of those guys": Federer
The World No.3 had admitted that he has lower expectations ahead of a 'tricky' first-round match against Johnson. The Basel native suggested he had less match practice than his fellow mates before his opening round. However, he is now satisfied with his win in a best-of-five-set.
"I just haven't played proper matches in many, many weeks and a lot of guys, probably 95% of the guys are coming here with matches. So I'm not one of those guys. Now I have one. Best of five too, which is even better," Federer said.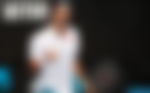 "I am very happy at the win. It is nice to be back here in Australia," he said, before adding: "Sorry I missed the ATP Cup, it looked fun on TV."
Federer also revealed that he thought he would be really rusty but he felt really good. He trained really hard and needed some vacation too and toured South America which was so much fun.
He explained further, "I needed a rest and then I trained really hard like I always do. I am just glad I never had any set-backs which sets you up really nice for the season."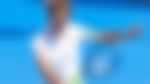 Though Roger Federer did not play a competitive match in almost three months, he played a series of exhibition matches in South America and China against Alexander Zverev.
Furthermore, he arrived in Melbourne early to practice and get acquainted with the conditions. So Federer certainly has not lost the rhythm and missing the ATP Cup 2020 helped him to press his foot fully on the gas pedal at the Australian Open.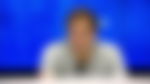 "I think balls play fast": Roger Federer
Federer also explained he is happy as he played well in practice. He felt good and it showed on the court as well. The 20-time Grand Slam champion elucidated the balls are faster when they are new but in the coming days, it will slow down. Why? Federer explains.
ADVERTISEMENT
Article continues below this ad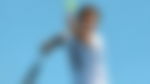 "I think balls play fast when they are new, a ball change for a couple of games, depending on who you play, how long the rallies are right then," he said.
The 38-year-old further added: "But I'd say two to four games it can play faster. But the balls fluff up extremely quickly here when you do get into long rallies. And I feel night sessions or indoor or on a cool day like what we will see in the next week, actually play quite slow. It is what it is, you know."
ADVERTISEMENT
Article continues below this ad
However, the Swiss thinks it depends on how you play maybe also. And how you manage your game and what kind of opponent you have, for all sort of playing styles.