Sourav Ganguly as BCCI President already Has a Good Feeling to it
Published 10/17/2019, 5:08 PM EDT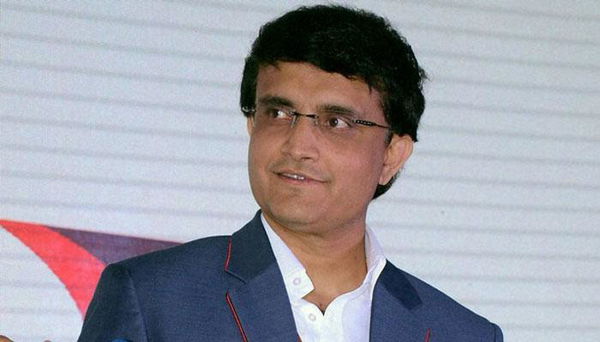 ---
---
Sourav Ganguly is not the BCCI President yet. Let that sink in! At least not officially. He will be the declared as the president on October 23 in the Annual General Meeting (AGM) of the board. It was not untill the final moments that Ganguly's unanimous candidature was revealed.
ADVERTISEMENT
Article continues below this ad
Since being elected unopposed, Ganguly has made multiple statements. Concentration on first class cricketers, day night test matches and urging team India to win big tournaments were a few of the things that made headlines. Then again, any newly elected BCCI president would talk about making things better. But somehow, Ganguly seems to bring an air of positivity in the administration. Of course, what he achieves, only time will tell, but for now, there is a good feeling around it. Maybe it has something to with the past. Or maybe everything has to do with the past.  Because Ganguly has done it before, people are expecting him to do it again.
Sourav Ganguly, in 2000, took over India's captaincy as a fairly young captain at a time when the cricket in the country was in shambles. At a time when away tours were just about trying to lose by a smaller margin. Even more importantly, at a time when the players were rocked by a match fixing scandal. What Ganguly did after that, is always etched in the hearts of the people, for what is being achieved now, is a long term consequence of Ganguly's dynamism then.
ADVERTISEMENT
Article continues below this ad
Sourav Ganguly, in 2019, is taking over as the president of BCCI, at a time when the administration in the country is not in the best of positions. At a time when it is yet to completely recover from a betting scandal.
ADVERTISEMENT
Article continues below this ad
For the last few years, the BCCI has been running without a president. The Lodha committee was formed to make quick reforms, but the reforms could not be implemented quickly. The Committee of Administrators (CoA) were busy finding "conflict of interest" cases. The board badly cried for a president, a leader, as the team did back in 2000. And once again, Ganguly came up.
One of the issues that Ganguly vowed to look into is 'the conflict of interest'. It has been an issue that, since the CoA was introduced, has started to come up more, confusing the fans and pundits alike.
"Conflict of Interest is an issue. And I am not sure whether we will get the services of the best cricketers in the system, because they will have other options to avail," Ganguly said.
ADVERTISEMENT
Article continues below this ad
Ganguly can do it, but will he be allowed to?
For a long time now, the Indian politics has seen a dummy sitting on the throne while the power lies elsewhere -with someone who uses it for his own ambitions. While Ganguly is no dummy, people below him might be.  Union Home Minister Amit Shah's son will be the secretary, and another minister Anurag Thakur's brother will the treasurer. Controversial former BCCI president N Srinivasan's daughter will be the new TNCA president. And there are many more such cases when the local entities come into consideration. Ganguly might have to deal with some political interference. While his experience of working with CAB will come in handy, it might not be the easiest of jobs.
Whatever he might achieve, in 10 months, Ganguly will have to go into a 3-year cooling off period according to the Lodha committee's recommendations, and who knows, as things look, he might join politics after that. But it might be a discussion for another day.
For now, it does not matter. At least not in the cricketing community, for "Dada" is now the chairperson of the Board of Control for Cricket in India, and there already seems to be a good feeling to it.