South Africa's Probable XI for Champions Trophy 2017
With the 2017 ICC Champions Trophy just a few weeks away, Essentially Sports will give a detailed analysis of probable XI for all eight teams participating in the tournament. Here is the list of a possible South African playing XI and the players who might get their name on the first team sheet.
Opening – Quinton de Kock, Hashim Amla
In past year, Quinton de Kock has smashed four 100s and seven 50s while playing 27 innings. He has an average of 51. These stats are speaking for themselves. South Africa would want de Kock to get fit before the Champions Trophy. Hashim Amla too is in great form as he has smashed two 100s in this IPL season. Apart from that he has played 24 matches in the past one year and has an average of 37 with three 100s and a same number of the 50s. This duo will be the first ones to get their name on the team sheet.
Middle Order – Faf du Plessis, AB de Villiers, JP Duminy, David Miller
Faf du Plessis has proved his worth from time to time and the last one year was the same for him. Playing 24 innings he has scored over thousand runs and has an average of 58. In middle order, a team always needs a strong batsman who can carry the team forward if openers fail and Faf is that batsman for South Africa.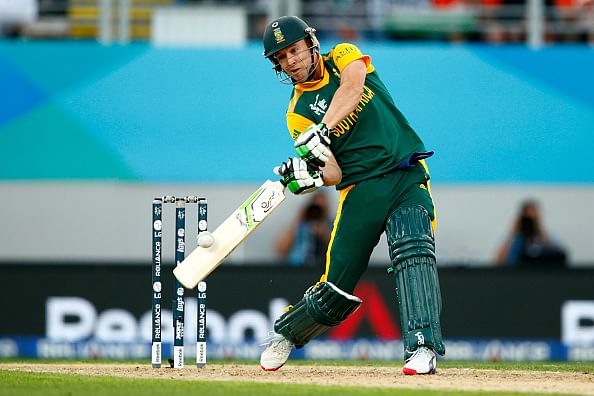 AB de Villiers, the name is enough to scare the bowlers but this name couldn't scare any bowlers in the IPL. The current form of de Villiers is certainly a concern for the management but when he will come back to form, he can win the matches by himself. If we leave out the IPL, de Villiers had a great year. He has played 20 ODI innings and scores 772 runs with an average of 55.

David Miller performed very well in the domestic cricket. If we talk about ODIs, he has played 10 matches in 2016-17 season scoring 401 runs with an average of 66. With this average, he will surely get his name on the team sheet.
All-rounders – Chris Morris
Chris Morris is a rising star for the South Africa. With each match, he is getting better. He will be the main bowler for middle overs. He has won a few matches single-handedly with his batting when they played against England. That experience will surelyget him on the team. He hasn't scored too many runs in ODI cricket but he has the strike rate of 110 which might be the key to scoring in the last 10 overs.
Bowlers – Tahir, Rabada, Parnell, Pretorius
Imran Tahir will be their main cog in the spin attack so he definitely will get his name on the team. For pace attack, they don't have too many options. Kagiso Rabada will be their opening bowler. Rabada has taken 36 wickets in the last one year. He has the ability to stop the opposition in the last 10 overs.
Wayne Parnell would be another opening bowler for South Africa. He has taken 25 wickets in the previous season. There is not much to add for him but seeing the limited options he might get the chance. Dwaine Pretorius has played only 9 matches while taking 12 wickets but more importantly he has an economy of 4 runs per over. If he can maintain this economy rate, he will be a key bowler for South Africa.