Spain unworried about Brussels security, Del Bosque says
Published 11/16/2015, 4:46 PM EST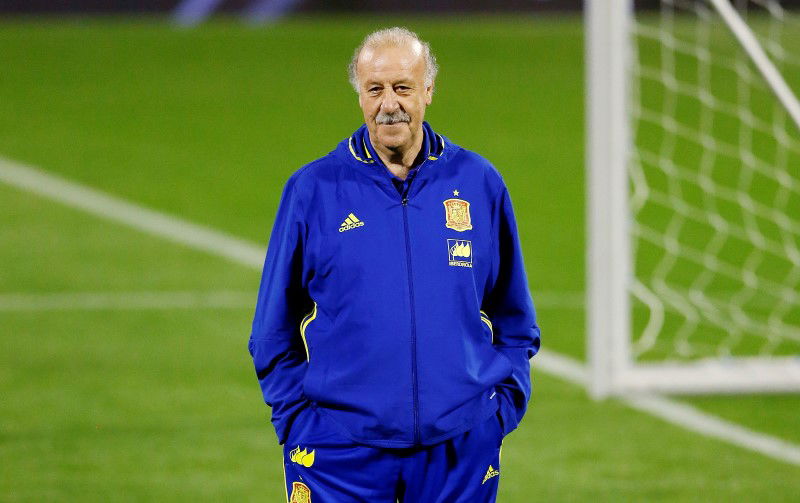 ---
---
BRUSSELS (Reuters) – Spain are not worried about their security in Brussels where they will play Belgium in a friendly on Tuesday, according to the European champions' coach Vicente del Bosque.
ADVERTISEMENT
Article continues below this ad
The match was thrown into doubt following Friday's attacks in Paris, particularly after investigators identified a Belgian national as the possible mastermind, with Brussels seen as the springboard.
"I am not afraid," Del Bosque told a news conference on Monday previewing the clash at the King Baudouin stadium.
ADVERTISEMENT
Article continues below this ad
"We are coming to play a game. Everything will go as normal," he added.
"The team are in good shape. They are affected by what happened the other day (in Paris) but we must know how to isolate that from the important match we have tomorrow.
"It's our final game of the year and we want to finish on a high."
Spain and Belgium both impressed in qualifying for next year's European Championship finals in France, with La Roja recovering from an early reverse to Slovakia to win Group C and the Red Devils topping Group B.
Belgium are currently ranked number one in the world with Spain at number six, and they will be among the favourites at Euro 2016 when Del Bosque's side will bid for an unprecedented third straight continental title.
Spain goalkeeper David De Gea, who is expected to play in place of captain Iker Casillas on Tuesday as Del Bosque rotates his squad, echoed his coach's comments on the issue of security in Brussels.
"There are plenty of security measures and we feel safe," he told an earlier news conference.
ADVERTISEMENT
Article continues below this ad
"What happened (in Paris) left us speechless," the Manchester United player added.
"We are only thinking about the families and friends of the victims. Hopefully it will never happen again."
Police in Brussels have detained two suspects and are hunting Salah Abdeslam, a 26-year-old Frenchman based in Belgium.
ADVERTISEMENT
Article continues below this ad
(Writing by Iain Rogers, editing by Ian Chadband)
More from EssentiallySports on Football