Spanish Grandprix Preview
Published 05/12/2016, 5:15 AM EDT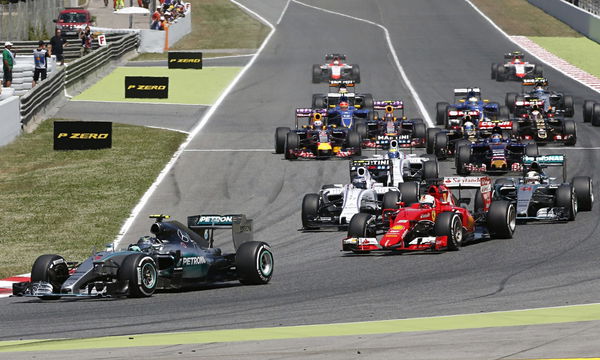 ---
---
The F1 calendar returns to Barcelona for the 2016 season, for the 46 Spanish Grandprix. Nico Rosberg has been utterly dominant, winning the last 7 races (carried back to the 2015 season) and defending Champion Lewis Hamilton is yet to find his stride. The biggest talking point in the time between races, was the swap done by Red Bull involving Daniil Kvyat and Max Verstappen.
ADVERTISEMENT
Article continues below this ad
[Have the passion for Formula One? Like the page Crazy4F1 which bring to you all the latest happenings of the sport with original memes to deliver you the best and craziest of the sport: https://m.facebook.com/Crazy4F1/]
In the mid table, both McLaren and Force India have bought in upgrades, with the former scoring points in Russia and the latter, wanting to reclaim their 5 in the constructors standings.
ADVERTISEMENT
Article continues below this ad
So a look into what we can see at the upcoming Grand Prix at Catalunya.
Lewis to regain ground on Nico?
Nico Rosberg is the man of the season so far, with a perfect record this season. 100 points out of 100. He holds a 43 point lead over Lewis Hamilton who's in 2, despite having 3 podium finishes himself. Lewis has had some mechanical issues in the last couple of races, including a gear box change.
This has meant, Lewis starts well behind his teammate, who can use the first few laps to build a large lead with no pressure. He has used the momentum and ability of his car very well and it's shown in the standings. No matter what, Rosberg leaves Spain as the number 1 driver in the standings.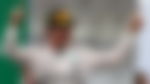 Mercedes and Hamilton have had to even address the conspiracy theory of favoritism to Rosberg, with an open letter to the fans. Lewis is still confident he can over turn the ever increasing deficit in his bid to take his 3 consecutive crown. Nico Rosberg on the other hand, can't seem to put a foot wrong and will need to keep this up, as he aims for his second consecutive victory at the Spanish Grand Prix.
Ferrari consistency
Ferrari have had a mixed season so far. In the 4 races till date, only once, have both cars finished the race. At least, each race has seen one member of the team finish on the podium, equally split between Vettel and Kimi.
Both have suffered engine failures before, even though their car seems capable of catching the Mercedes team in the closing stages of the race. Vettel will also be hoping to avoid crashing again into Daniil Kyvat, after the Russian's collision caused his retirement at Sochi. Out of 8 finishes, there have been 3 DNF's for Ferrari, surprising for the team.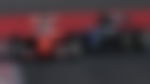 Spain can change the fortunes for the team.
Historically, the Spanish Grand Prix has been one of the better tracks for Ferrari, having secured 7 wins in the last 15 years at Catalunya. Both Kimi Raikkonen and Sebastian Vettel have also tasted victory here. If Ferrari can continue to get quick starts of the grid, there's no reason not to see them aim for a double podium, and close the gap on Mercedes in the constructors standing. It would also be a good morale boost for the team to once again see both of their cars finish in the points.
All eyes on the Bulls
The biggest incident to happen between the races was the swap of Daniil Kvyat and Max Verstappen. Daniil is now in Torro Rosso, following an internal ruling by Red Bull after the Russian Grandprix. The arrangement, which starts from the Spanish Grandprix, will remain for the rest of the season.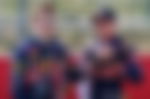 It's even more bold, to promote Max Verstappen to the hot seat at Red Bull. While in a way, its similar to Daniil who just had a year's worth of F1 racing experience before making the jump, Max overall has the least experience in racing.  However it could prove to be a master stroke. Red Bull are grooming Max for a championship run and he can better test himself, against Riccardo and in a better machine. It eases the growing tension between him and Sainz, especially after their argument at the start of the season at Australia. As for Daniil, it gives him a chance to prove Red Bull wrong, and a good season could see him get his drive elsewhere.
This will be the first race in the new set up, and it's time to see if this will be start of a successful decision made by Red Bull, or a decision they may live to regret. It's not easy to juggle between 4 young and talented drivers.
McLaren and Force India upgrades
For the first time in a long time, McLaren scored points. There is now a lot of optimism in the camp, as it's obvious that the team which struggled last season, can now start consistently scoring points. Jenson Button has said there are new parts the team will have for testing at Barcelona and noted the positivity surging through the team. Boss Eric Boullier has said, it's the start of an upward curve for McLaren.  It's good to see the former champions starting to regain momentum and full of optimism heading into the race. They are hopeful, they can repeat their success at the Spanish Grandprix.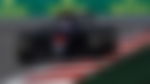 Force India, the 5 place constructor's team last year has so far struggled. With 10 points, they are behind McLaren surprisingly. At the Spanish Grandprix, the team is getting an upgrade to their car. According to their Chief Operating Officer, the new car is set to look different visually, with a new front wing, side pods and floor plan. Nico Hulkenberg is optimistic as well, that Force India will now be showcasing their true race potential with these upgrades on the VJM09.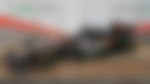 This is no doubt, going to make the mid table fights get more intense with 2 of the teams now bringing improvements. Time for the camera to focus on the middle of the pack.
Tyres at the race.
For the Spanish Grandprix at Barcelona, Pirelli have allowed drivers to choose from the Orange Strip Hard Compound, Silver Strip Medium Compound and Yellow Strip Soft Compound tyres.
ADVERTISEMENT
Article continues below this ad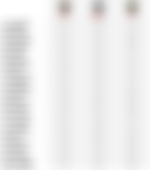 Between Ferrari and Mercedes, both have 1 set of Hard compounds for each driver, with the Prancing horse taking 4 Medium sets and 8 Soft sets. Mercedes have 5 Mediums and 7 softs. It's a role reversal, with Ferrari taking faster tyres than their rivals. Williams and Red Bull are both taking 7 soft sets, but Williams have 5 Medium sets and 1 hard set. Red Bull have 4 Mediums and 2 hard sets. McLaren drivers have the same allocation of Mercedes and Williams with 1 Hard, 5 Mediums and 7 Softs.
Force India and Manor, in terms of tyre strategy seems to have a less aggressive view, with 2 Hard sets, 5 mediums and 6 Soft sets.  Sauber have 2 Hard, 6 Mediums and 5 Softs as well, making them the team with the most conservative strategy.
ADVERTISEMENT
Article continues below this ad
Lotus, Haas and Torro Rosso have different allocations for their drivers. Grosjean has 2 Hard, 3 Medium and 8 Softs, while teammate Guttierez has 1 Hard, 4 Medium and 8 Softs.  Sainz has taken 2 Hard, 5 Medium and 6 Softs, while Max had chosen 1 Hard, 6 Medium and 6 softs. Finally Lotus's Magnussen has a 2 Hard, 4 Medium and 7 Softs Allocation while Palmer took 1 Hard, 5 Medium and 6 Softs.
As these were chosen before the swap involving Kvyat and Max, Pirelli have confirmed  that Max will have to use the tyre allocation for Daniil Kvyat's car, and Kvyat in turn has to use the allocation to Max's Car.