Spider-Man: Miles Morales Has a "Purrfect" Companion
Published 10/15/2020, 7:25 AM EDT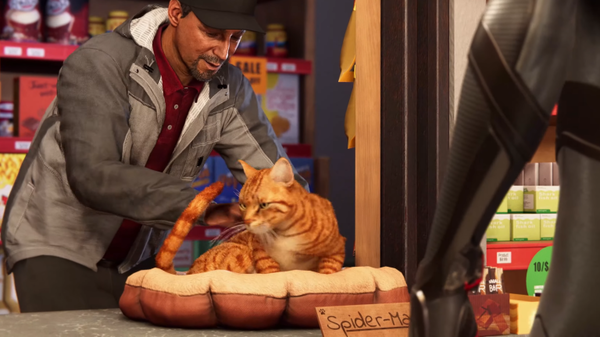 ---
---
Developers at Insomniac Games are leaving no stones unturned to make Marvel's Spider-Man: Miles Morales as good as or better than the 2018 game. In a recent coverage by Game Informer, fans got a first look at Spider-Cat in the game.
ADVERTISEMENT
Article continues below this ad
Spider-Cat is a Bodega cat in one of New York's neighborhood stores, and apparently, its name is "Spider-Man." However, Spider-Cat is no ordinary Bodega cat, as she will help Miles Morales on his adventures.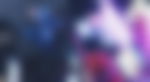 ADVERTISEMENT
Article continues below this ad
Miles Morales saves Spider-Cat from looters
Bodega cats are actually very common in New York's neighborhoods, and Game Informer's coverage starts with Spider-Man saving the cat from local robbers. Miles skims his way through the city buildings and makes a surprising entry that leaves the robbers spellbound. He successfully saves the cat and says, "Let's get out of here Spider-Man."  
Insomniac Games was quick to react to Spider-Man's new "purrfect" companion:
Marvel's Spider-Man: Miles Morales has an exclusive suit for Spider-Cat
The latter part of Game Informer's coverage reveals that "Spider-Man" the cat is also the "Spider-Cat" and it helps Miles in finishing enemies off. Miles has an exclusive suit with a backpack for his adorable companion.
The cat also wears a small spider mask and looks perfect in it. Spider-Cat uses her sharp kitty claws to finish enemies, and it is no surprise that this cat is much more than just a fun side quest.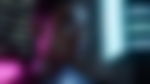 ADVERTISEMENT
Article continues below this ad
Will the PS5 win the console war because of Spider-Man: Miles Morales?
Insomniac's new game is a PS5 exclusive and fans are already loving the game ahead of its release on November 12. Sony realizes that Marvel's new game is a must-play for any Marvel fan. As a result, most Marvel fans will prefer the PS5 over the Xbox Series X.
November is going to be a huge month for the gaming community with the launch of next-gen consoles and their exclusives. All things aside, fans are looking forward to getting more exciting games out of the Microsoft-Sony rivalry.
ADVERTISEMENT
Article continues below this ad