Spieth will find it tough to match 2015 feats – McIlroy
Published 12/27/2015, 8:37 AM EST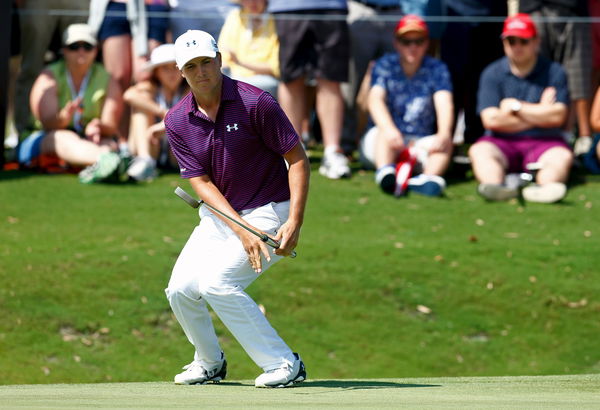 ---
---
LONDON (Reuters) – Rory McIlroy has warned rival Jordan Spieth that "self-inflicted pressure" will make it difficult for the American to follow up his blockbuster 2015 season with an equally successful 2016 campaign.
ADVERTISEMENT
Article continues below this ad
World number three McIlroy knows how tough it is to maintain peak form for a sustained spell.
The Northern Irishman won two majors in 2014 and was considered the man to beat in 2015, only to get derailed by a slowish start to the season at the big tournaments and an ankle injury that kept him out of the British Open in July.
ADVERTISEMENT
Article continues below this ad
Spieth took over as world number one, producing a magnificent season as he captured the U.S. Masters and U.S. Open titles and came perilously close to winning the British Open and U.S. PGA Championship.
"It will feel completely different for Jordan (in 2016)," McIlroy told the Daily Telegraph. "If you look at the stats at how those who have had a double-major season have performed the next year … it's hard to back up.
"There's so much expectation, so much attention and focus. And I think it is more self-inflicted pressure really as your expectations are so high."
McIlroy recalled that 12 months ago he was preparing for 2015 with high expectations of adding to his tally of four major victories.
"This time last year mine were through the roof coming off a great season, winning those back-to-back majors and although I started well I never felt I really got into my stride with the injuries and stuff," he said.
ADVERTISEMENT
Article continues below this ad
McIlroy ended 2015 on a high note, winning the European Tour's season-ending event in Dubai where he felt he finally got the "speed" back in his swing.
He has vowed to be tournament-ready by the time the Masters comes around in April.
"It just sort of all came together in Dubai and it makes me excited about next year," said McIlroy.
ADVERTISEMENT
Article continues below this ad
"I'm not saying I was undercooked this year but I definitely won't be next year. I'm playing (the Northern Trust Open at) Riviera (in California) for the first time and with the WGC-Matchplay moving dates, Augusta will be my eighth event."
(Reporting by Andrew Both; Editing by Tony Jimenez)