Sports Ministry to Enforce Doping Tests on Cricketers
Published 10/29/2017, 8:04 AM EDT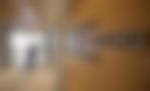 ---
---
The sports ministry has directed the National Anti-Doping Agency (NADA) to enforce the World Anti-Doping Agency's (WADA) Code in all its "fairness and entirety" on the BCCI and conduct dope testing of cricketers during domestic and international matches being played in India.
ADVERTISEMENT
Article continues below this ad
The ministry has given NADA full authority to send its 'dope control officers' to the BCCI recognised tournaments and matches. These officers will collect in-competition blood and urine samples of the cricketers for analysis. The WADA has asked ICC to direct BCCI to allow dope testing of Indian cricketers by NADA. WADA had also written to India's sports ministry asking it to ensure that BCCI is WADA-compliant. WADA had threatened to cancel NADA's accreditation if this was not ensured.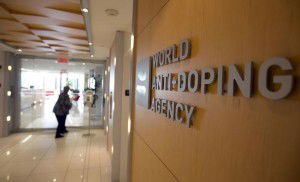 Sports secretary Rahul Bhatnagar said "I have instructed NADA's director general (Navin Agarwal) to send his DCOs to cricket tournaments in India to collect the samples of cricketers. If the BCCI resists or creates any hurdle in NADA's functioning, we won't hesitate from taking further action against the cricket board".
ADVERTISEMENT
Article continues below this ad
"We will first start with in-competition testing during matches played in India. Then, we will gradually move forward (to conduct out-of-competition testing). If the BCCI has not responded to NADA's previous mails, doesn't mean we (sports ministry) will stop discharging our duties. Let them first stop us from conducting dope tests. We will see what more needs to be done. The important thing is we will conduct testing within our parameters and rules and regulations as stipulated in the WADA Code".
Another official said that the ministry would drag BCCI to court if it continued to defy NADA. "BCCI is a public body. It's true that it doesn't take any financial grant from the ministry. But like any other national sports federation (NSF), it has to take permission to hold international tournaments and bilateral series. So, it can't continue saying we won't allow NADA to test cricketers. But engage a private international dope testing firm (IDTM) for sample collection".
Bhatnagar said: "We have to take this issue to its logical conclusion once and for all. For now, we are going ahead with the sample collection. We don't want to become non-compliant to the WADA Code."
NADA will reportedly start dope testing of cricketers in the ongoing Ranji Trophy season. NADA DG and BCCI office-bearers, including Committee of Administrators (CoA) chairman Vinod Rai, couldn't be contacted for their response. But a BCCI source said the board would only look into the matter seriously after the Supreme Court proceedings in the Lodha committee recommendations case reaches its conclusion.