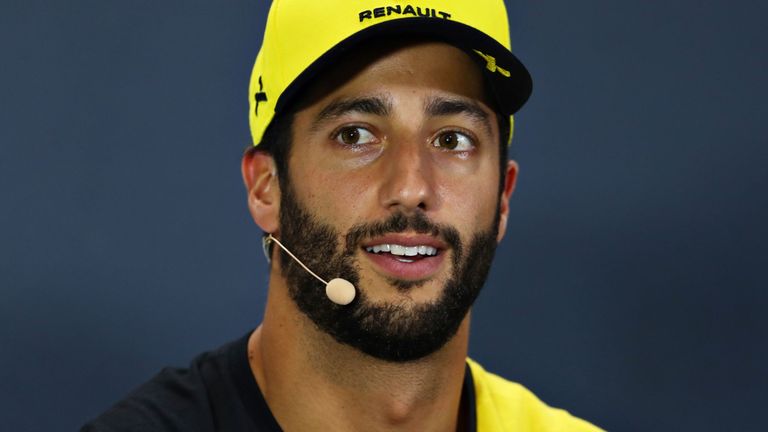 A little over two weeks ago Daniel Ricciardo was announced as McLaren's new driver for the 2021 season. Before his signing for McLaren, there were rumors that the Australian would move to Ferrari. However, those rumors were swiftly debunked when the Maranello outfit confirmed Sainz was replacing the departing Vettel.
Now the new to be McLaren driver reveals that he was indeed in talks with Ferrari and that these talks have apparently been going on for a few years.
"Discussions continued all throughout until now" – Ricciardo
In an interview with CNN, the former Red Bull racer said, " There have been discussions already from a few years back. That continued all the way through now. I won't deny that. But obviously, it's never really come to fruition."
Ricciardo further added, " I see how Carlos is a fit for the team. So I don't really look at it like 'why not me?' I just look at it: Yeah, Carlos had a very strong 2019. Yeah, He's a bit of a hot property right now, and I guess it's a good fit for where they are at."
Daniel Ricciardo is still currently at Renault for the 2020 season. He signed with the French team only last year. Many saw it as a downgrade for the Australian considering the success he had at Red Bull. In a Renault car plagued with reliability issues, Ricciardo still managed to do a rather decent job. He finished 9th in the driver's standings with 54 points and ended the season solidly with 16 points in his last four races.
He will be hoping that the RS20 will give him much better results for the 2020 season. As stated in an earlier article, The Australian wants to leave the French team on a high. He hopes that he will be able to seal a podium finish for them as a parting gift.
Daniel Ricciardo will be gearing up for the Austrian Grand Prix on the 5th of July as will Formula One fans. Let's hope for Ricciardo's sake that he gets a good car.