Ferrari Finally Introducing a Much-Needed Upgrade to the SF1000: Reports
Published 05/27/2020, 10:29 AM EDT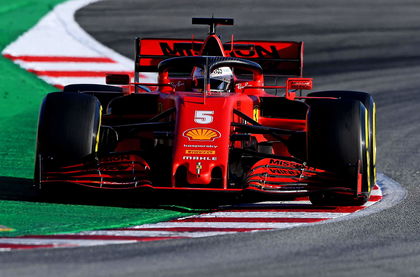 ---
---
If you are a Silver Arrows fan you might want to look away. All the talk around Ferrari so far has been around Sebastian Vettel's departure and Carlos Sainz Jr. signing. Until now, that is.
ADVERTISEMENT
Article continues below this ad
As per a report from La Gazzetta dello Sport, the Scuderia Ferrari team are all set to bring in three new upgrades to the SF1000 car as early as the Austrian Grand Prix which will be held on the 5th of July (hopefully).
Engine, Gearbox, and Nose upgrades for Ferrari
ADVERTISEMENT
Article continues below this ad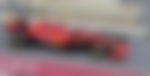 The FIA had conducted an investigation of the Ferrari power unit after a number of teams had raised suspicions regarding the legality of it. They published a statement which basically said that they resolved the matter internally with Ferrari. That was with regard to the 2019 engine. However, during Pre-season testing, The SF1000 looked considerably slower than its predecessor (hint- the engine may not have been legal).
ADVERTISEMENT
Article continues below this ad
This time The Prancing Horse has found a way that is more legal than the one they used last year. They have managed to increase the power output by 20 to 30 BHP (compared to pre-season). They have made this possible "with the help of a new cylinder head, in which the cylinder head is warm."
Regarding the Gearbox upgrade, Ferrari has managed to fix a gearbox 'flexing' issue. The Maranello outfit figured out that their gearbox on the SF1000 was flexing under stress. This, in turn, was causing understeer due to certain minor changes in the rear suspension. Ferrari has addressed this by adding carbon fiber reinforcements to the rear suspension. Although this reduces the car's aerodynamic ability, Ferrari has accepted the tradeoff for superior speed.
The third upgrade is that of the car's nose. Ferrari has continued the use of the 2016 concept design with little to no changes over the past few years. Ferrari had decided to alter the nose design and base it around that of the Mercedes at the start of the year. Now, they have decided on a new design that revolves around the nose of the Red Bull cars.
ADVERTISEMENT
Article continues below this ad
Only time will tell if these upgrades will give the Mercedes a headache on the track but it looks like we'll find out soon enough (fingers crossed).