"I Believe He's Still Hungry" : Daniel Ricciardo Refutes Retirement Rumours Around Sebastian Vettel
Sebastian Vettel decided to part ways with Ferrari after the 2020 season ends. That leaves the 4-time world champion without a drive for 2021, as of yet. Chances are that the German may join Mercedes and partner Hamilton at the expense of Valtteri Bottas. Or he may heed Bernie Ecclestone's advice.
However, Vettel's former team-mate at Red Bull, Daniel Ricciardo, believes that the German still has the fire in his belly to continue in F1.
'Sebastian Vettel is still hungry"- Ricciardo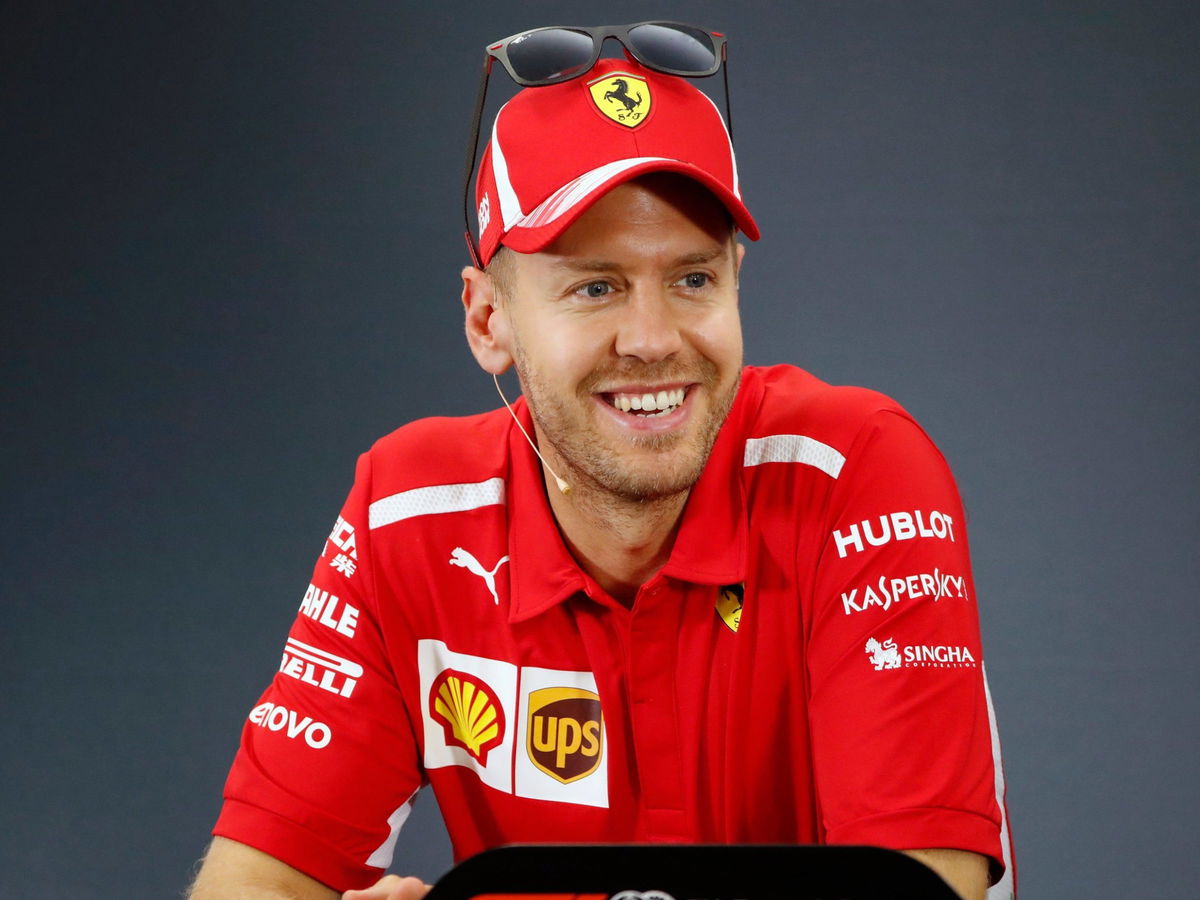 Daniel Ricciardo who will suit up for McLaren after the 2020 season is done, spoke to CNN. The Australian said, "If I know him well enough, I believe he's still hungry and competitive enough to want to continue." The Australian jokingly added that Vettel's involvement in F1 means he's not the oldest on the grid.
Furthermore, he said, " I like Seb. Obviously, I had him as a team-mate but as a competitor, he brings something to our sport. He's one of the very few if not the only one that isn't active on social media."
"He's one of the most successful people ever in our sport, yet he's one of the most private. Even that in itself brings a lot of mystery behind him."
Talking about himself, Ricciardo said that he's craving the feeling of notching up a podium and is looking forward to getting back on the track. Ricciardo also feels his job at Renault isn't done just yet. He said that he would like to get a podium with Renault which would act as "a nice little send-off for everyone involved."
Coming back to Sebastian Vettel, the German definitely has some important decisions to make in the coming year. However, we must not forget he's still a Ferrari driver. The 4-time world champion would be looking forward to resuming his battle with the two Mercedes drivers (and even Leclerc). Expect the German to leave on a high because who knows, he may impress Mercedes just enough to get himself a drive with the Silver Arrows for 2021.