Novak Djokovic's Father Accuses Roger Federer of Attacking Son When He Was Aged 18-19
Published 04/03/2021, 12:08 PM EDT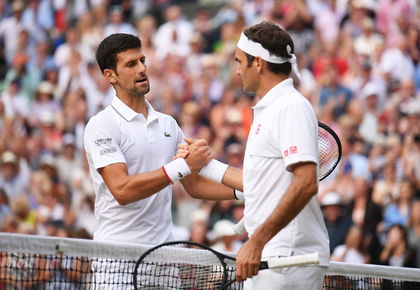 ---
---
Novak Djokovic's father Srdjan has made some explosive claims on his son's Big Three rival Roger Federer, and now there's one more to his list of pet grouses against the Swiss superstar.
ADVERTISEMENT
Article continues below this ad
Speaking to a Bosnian publication, Djokovic senior claimed that the 20-time Grand Slam champion attacked his son when he was a teenager and not one of the leading lights of men's tennis as he is now.
Novak Djokovic's father says Roger Federer attacked his son out of fear of losing his supremacy
ADVERTISEMENT
Article continues below this ad
Srdjan claimed that Federer came after his son as he feared losing his tennis supremacy to him. He added that the alleged incident took place when Djokovic was about 18 or 19 years old.
"Fifteen years ago, he (Federer) attacked my son while he was still young, aged 18-19, he knew that someone would come who would be better than him," Srdjan said.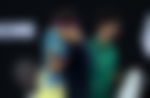 Not stopping there, he unleashed a personal attack on the Swiss champion, saying he is not what the world thinks him to be.
Srdjan Djokovic says Federer may be a great champion but isn't a good man
Srdjan said he remembers saying after the alleged incident that Federer may have been best at the time, but he isn't a "good" man.
"I said then that he was a great champion, the best at that time, but as much as he is a great champion, he is not as good a man," Djokovic senior claimed.
(Quotes have been translated via Google)
This isn't the first time Djokovic's old man has taken potshots at the champion.
In what would surely have gone down as an unsolicited piece of advice to Federer fans, Srdjan said that the 39-year-old should retire from tennis and go skiing in the Swiss Alps.
ADVERTISEMENT
Article continues below this ad
"Since both Nadal and Novak are breathing down his neck, he simply cannot accept the fact that they will be better than him. Go man, raise children, do something else, so ski, do something," Srdjan was quoted as saying.
In a recent podcast, Djokovic said that he had borrowed his signature outspokenness from his father.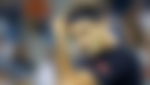 ADVERTISEMENT
Article continues below this ad
The Serb has time and again voiced his disappointment over not being treated fairly by a section of the media.