Sri Lankan Ground Staff Asked To Strip Trousers To Collect Pay
Published 07/13/2017, 11:07 AM EDT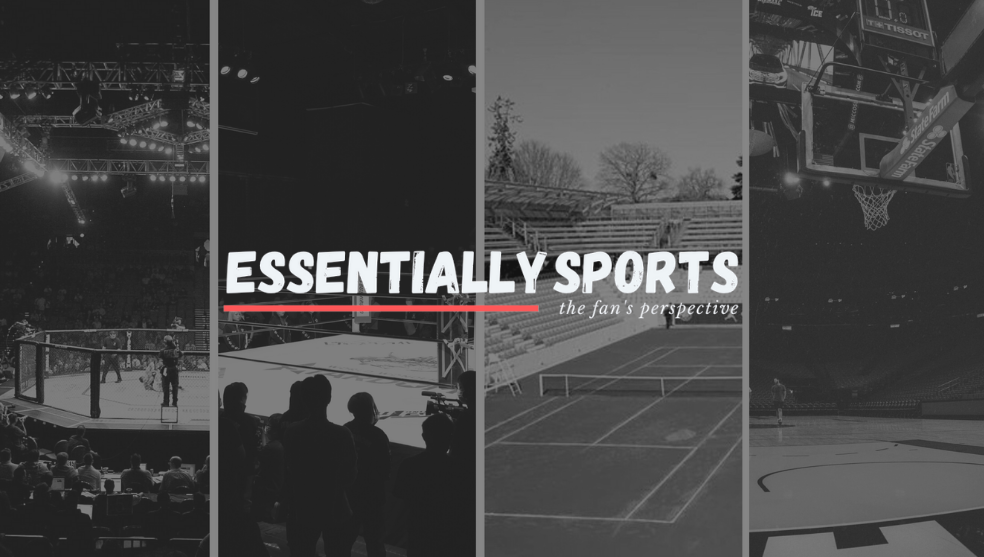 ---
---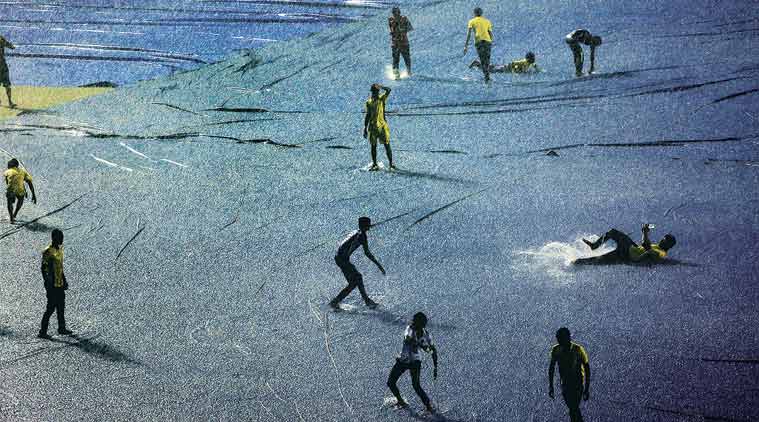 Sri Lankan cricket seem to be making headlines for all the wrong reasons. The Sri Lankan team suffered an embarrassing series loss against Zimbabwe, Angelo Mathews has also stepped down as the skipper, and selector Sanath Jayasuriya has also been striking the headlines for wrong reasons. However for Sri Lankan cricket the misery doesn't seem to end here as temporary workers contracted as ground staff for the last ODI between Sri Lanka and Zimbabwe were made to feel humiliated as they were asked to strip off their Sri Lanka Cricket (SLC) trousers prior to being paid.
ADVERTISEMENT
Article continues below this ad
This issue caused quite a stir on social media with the pictures and videos of the humiliating act going viral, and has also garnered a lot of criticism from politicians, cricketers and media alike.
ADVERTISEMENT
Article continues below this ad
The temporary workers were mainly local youth who had been contracted to work as ground staff for a daily wage of Rs.1000, during the recently concluded ODI series. After the last ODI match which was hosted at the Mahinda Rajapaksa International Stadium in Hambantota, the workers were lining up to collect their pay, when they were informed by one of the SLC official that they are have to handover their trousers inscribed with the SLC logo if they are to get their salaries. The workers were left with no choice but to strip, leaving many of the 100 staffers in their underwear. The workers said that they were given no prior notice to return the SLC trousers and most of them did not have an additional pair of trousers, and felt humiliated as they had to strip off their trousers and leave the venue in their undergarments.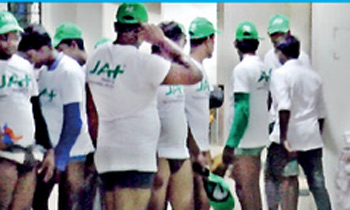 One of the groundsmen spoke to Hiru News and said, "They only paid us for our three days worth of work after taking our clothes," while another said, "They hadn't told us to come prepared with another set of clothes. They asked us to hand over the trousers, so we had no choice but to do that." As reported by the Indian Express.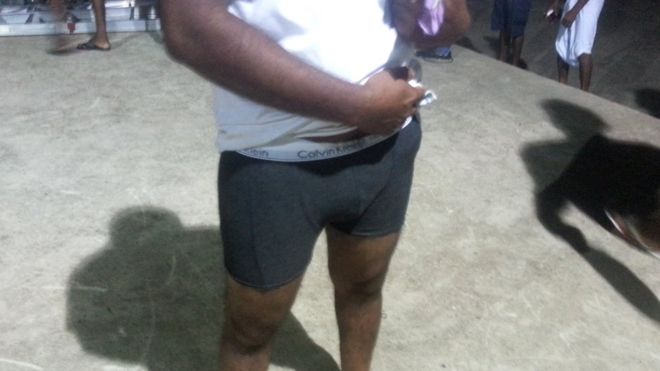 Sri Lankan politician Namal Rajapaksha condemned the incident and also posted a video of the same on twitter.
ADVERTISEMENT
Article continues below this ad
The Sri Lankan cricket board released a statement apologising to the ground staff and stating that action would be taken against those responsible for the disgraceful act. "Whilst stern action will be taken against those responsible, Sri Lanka Cricket wishes to apologise to those subjected to this ignominy, and will take steps to ensure they are compensated." The statement read.
ADVERTISEMENT
Article continues below this ad
SLC president  Thilanga Sumathipala also condemned the act in his statement "That was a very low thing that happened. These people come to the ground because of their love of cricket, and to do a service while watching the match. They aren't just there for the money. If rains come, they close up the whole ground within minutes and then take the covers off again. They are our colleagues, not our slaves. The board didn't know anything about this. We had sent that clothing out to our provincial associations, but hadn't taken a decision to get that clothing back." He said.