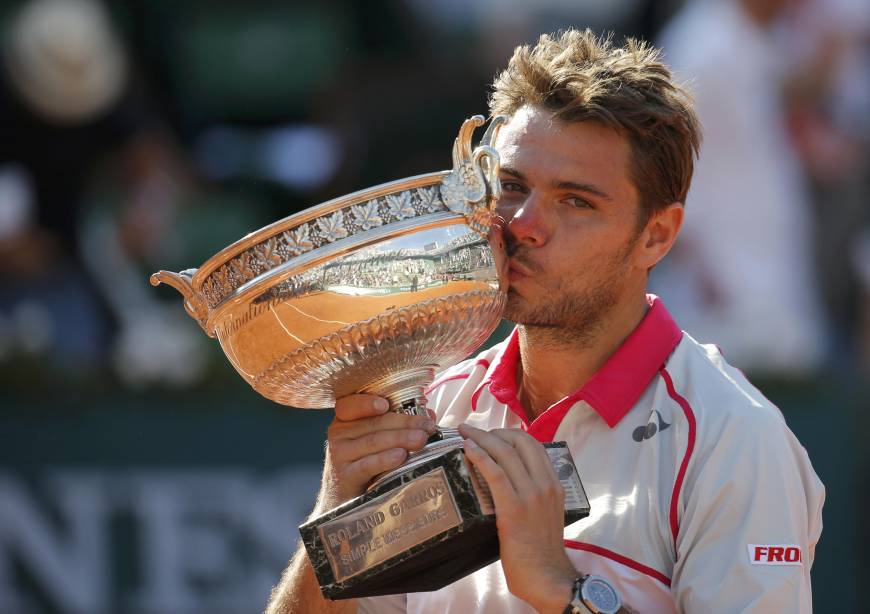 Swiss star Stan Wawrinka is one of the only active players on the ATP tour to have won multiple grand slams. In a recent talk with Tennis Channel, Andy Roddick talked about one of those grand slam wins that came in 2015. He described it as one of Stan's best performances.
Stan Wawrinka's Best Performance
It was the 2015 French Open. Stan Wawrinka was facing Novak Djokovic who was on a roll. Novak had already won the 1st grand slam of the year and won 4 masters 1000 titles after that. To beat such a player who was in the form of his life, Stan had an effective game plan.
Andy Roddick talked about this game plan and said,
"You have to attack lines against players like Novak Djokovic and Stan knew that had to be his game plan and executed it to perfection. He played 'Red line' tennis throughout the match. Props to him for that."
The 2015 French Open was Stan Wawrinka's 2nd grand slam after he won his 1st in 2014 at the Australian Open. He would go on to win a 3rd at the 2016 US Open. At that time, things were looking good for Stan but sadly it did not stay that way.
In 2017, he sustained a knee injury. As a result, he was forced to end his season prematurely. His injury struggles continued into 2018 where he dropped out of the top 250. He has since been trying to play his best tennis that helped him win 3 grand slam titles.
The last few months have brought hope for Stan Wawrinka as he beat Novak Djokovic at the 2019 US Open and outlasted Daniil Medvedev at the 2020 Australian Open.
When the ATP tour returns from its suspension, we can expect Stan Wawrinka to come back and to win some grand slams and become a significant figure on the ATP tour once again.