As self-quarantine due to the coronavirus outspread extends into week two, tennis players are finding new ways to keep themselves entertained. The players are also having more time than ever to try their hands on social media. Former World No.3 Stan Wawrinka has also been overly active on Instagram from the past week.
Wawrinka left no stone unturned in order to keep himself engage while staying at home. The Swiss star went live on Instagram with his friend and compeer Benoit Paire.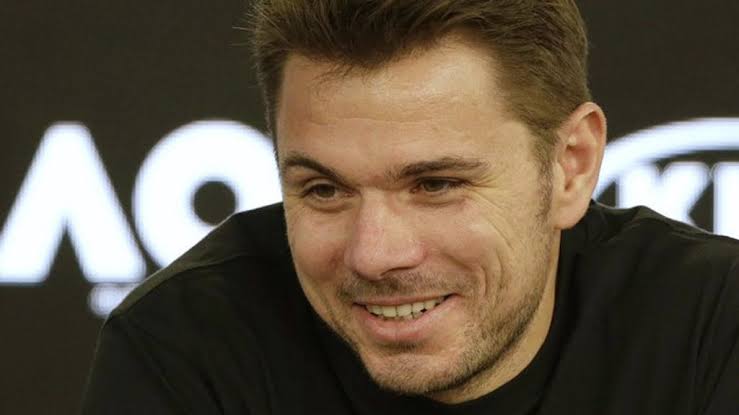 However, the fun didn't stop there as many other players joined the two in their funny conversation. Stefanos Tsitsipas, Diego Schwartzman and Karen Khachanov were some of the stars to join the chat.
Stan Wawrinka pulled Stefanos Tsitsipas' legs
World No.6 Tsitsipas connected with Wawrinka and Paire when the two were having a conversation in French. The Greek star wrote: "12:00 every day meeting here so I can learn how to speak French."
The 34-year-old who is known for his witty sense of humour decided to get himself involved in some friendly banter with Tsitsipas. Subsequently, the Swiss poked fun at his young fellow mate Tsitsipas. "We decide the time, you adapt!" the 3-time Grand Slam winner said.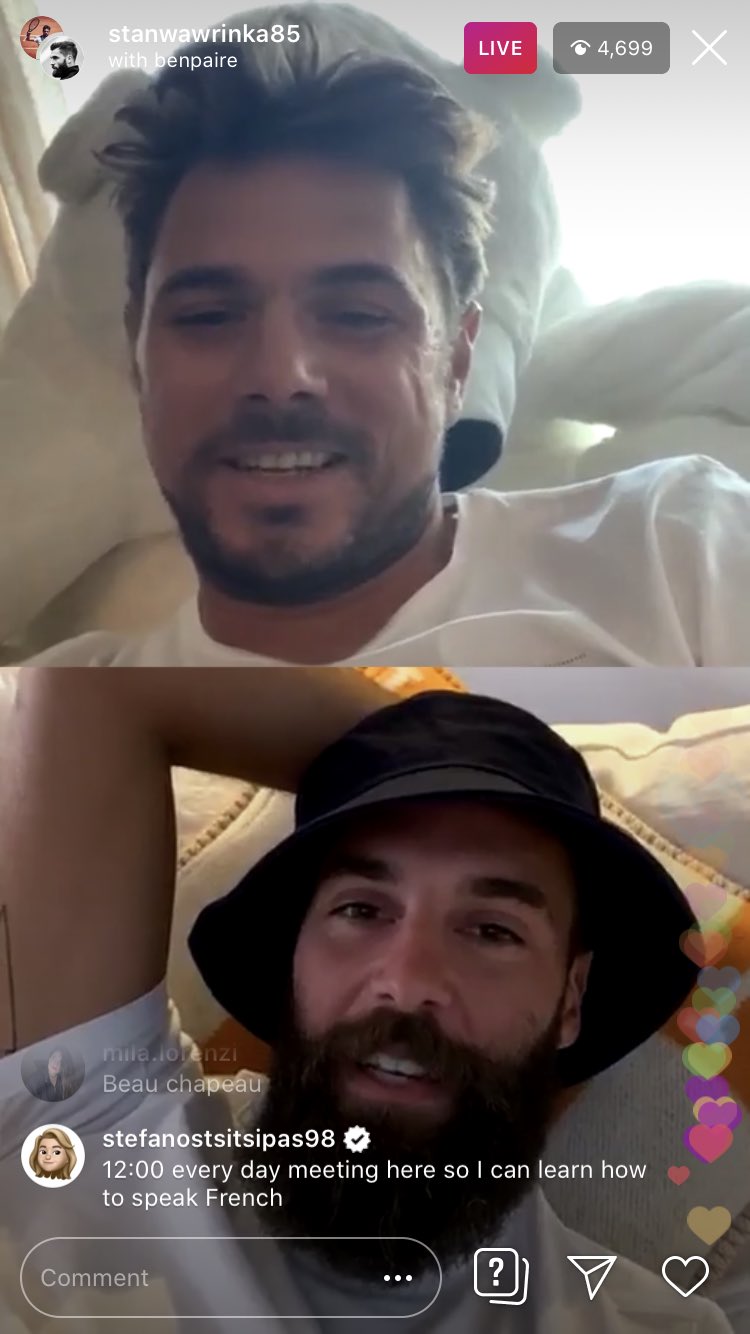 Also Read: "Water Or Vodka?"- Diego Schwartzman Joins The Fun As Stan Wawrinka And Benoite Paire Go Live On Instagram
Wawrinka and Paire talked about various topics including having a new look after the end of self-quarantine as Stan asked the Frenchman to shave his trademark beard. The two also revealed their plan to team up on the tennis court either this year or next year.
The top tennis stars have been more interactive than ever on social media during self-quarantine due to the pandemic. Stay tuned to witness your favourite tennis players having more fun on the public network sites.
Varun Khanna
MBA tech grad.| Sports enthusiast| Writer by passion