Star Wars Battlefront 2 Epic Games Store Promo Was a Huge Success
Published 01/26/2021, 11:17 AM EST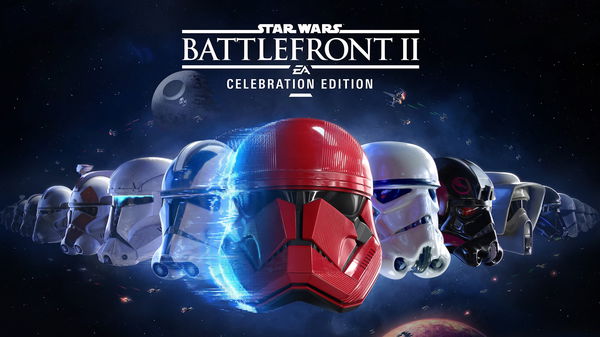 ---
---
The Epic Games Store saw an unexpected surge of players grabbing the Star Wars: Battlefront 2 game for free recently. Without a doubt, the Epic Store promo for the game proved to be a massive success last week. For an entire week, the store had been giving out free copies of the celebration edition of the game.
ADVERTISEMENT
Article continues below this ad
This edition includes all the customization content that was purchasable in-game from launch. In addition to this, it also includes all the additional content up to the last "The Rise of Skywalker" update.
You do not need us to tell you that this was a massive grab for the fans of the franchise. The number of new players the title gained in the last week stands testimony to the sheer popularity that the franchise has had over the years. In fact, this promo became so successful that the EA servers struggled to keep up with the demand.
ADVERTISEMENT
Article continues below this ad
The official EA Star Wars Twitter handle posted a tweet to announce how many new players have flocked to the game thanks to this Epic Store giveaway.
Further reading: After Xbox Series X Timed Exclusive The Medium, Bloober Team Might Make Observer 2
ADVERTISEMENT
Article continues below this ad
Star Wars freebie wins hearts on the Epic Store
This particular title had been receiving quite some criticism from players about the number of microtransactions it had. Fans made quite the fuss upon its release over the amount of grind the game involved and the premium currencies that they needed to unlock certain elements. The dissatisfaction reached such heights that ultimately Disney had to involve itself.
Now, excessive microtransactions have come to be a trademark trait of titles from the house of EA Games. Battlefront 2 is a prime example of this phenomenon. However, following the widespread criticism that it received, EA removed the microtransactions from the game.
ADVERTISEMENT
Article continues below this ad
The excessive presence of microtransactions and premium content in the game was perhaps one of the reasons why everyone rushed to grab it only when it became free. Maybe gaining 19 million new players in a single week is something even EA had not anticipated.
Trending Stories