Star Wars Jedi: Fallen Order: EA to Invest in the Franchise
Published 08/06/2021, 12:37 AM EDT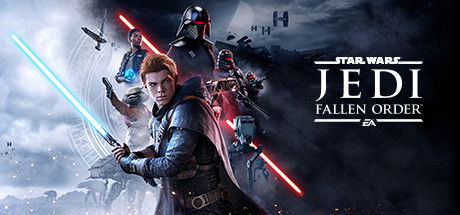 ---
---
Electronic Arts confirm future investment plans in Star Wars Jedi: Fallen Order. The Publisher looks to turn the game into a franchise after its overwhelming sales.
ADVERTISEMENT
Article continues below this ad
Originally released in November 2019, the game sold 10 million units by the end of March 2020. Interestingly, Fallen Order is the second highest-earning and top-selling Star Wars game ever. Right after the Battlefront (2015).
Star Wars Jedi: Fallen Order
ADVERTISEMENT
Article continues below this ad
Developed by Respawn Entertainment and published by Electronic Arts; on platforms for Windows, PlayStation 4, and Xbox One in November 2019, for Stadia in November 2020. The action-adventure game set in the Star Wars Universe, 5 years ahead of the Star Wars: Episode III–Revenge of the Sith.
You assume the role of Cal Kestis and have access to a lightsaber and the Force while playing from a third-person perspective.
The game is a more traditional solo player game, like a Role Playing Game some might say. It also does not suffer from the "loot boxed" that its predecessors could not seem to get enough of.
EA went a different direction with Fallen Order, staying away from the multiplayer arena and that is one of the main reasons for the game's success. In the end, the strategy paid off, and the sales exceed their own expectations.
Watch this Story: Weirdest Things You Can Do in GTA 5
Next-Gen
In a conference call with his investors over the recent quarter's earnings, CEO and Director Andrew Wilson of EA said, "Star Wars Jedi Fallen Order coming to the Xbox Series X and PlayStation 5 was also a moment for new and returning players to jump into that amazing game,".
Fallen Order received a next-gen upgrade to PlayStation 5 and Xbox Series X|S in June 2021. Developers Respawn Entertainment also optimized the game to fit the new consoles, attracting new players as well as the loyal fan base. Receiving massive boosts in the resolutions, 4k and HDR, and an improved Frames Per Second (FPS) rate, 60. Devs also took advantage of the recent launch of consoles and made the upgrade free to promote their brand.
The Future
Andrew also mentioned what lies ahead for the game, stating, "We're continuing to invest in both of these franchises as well as more of our amazing IP.". 
ADVERTISEMENT
Article continues below this ad
There are rumors that a sequel is in the works for the Jedi to return to the gaming world as EA drops hints.
We won't be showing any new Star Wars games at EA Play Live on July 22nd…but all of us look forward to celebrating with you next year when we share our vision for the Galaxy far, far away!

— EA Star Wars (@EAStarWars) July 15, 2021
ADVERTISEMENT
Article continues below this ad
BioWare confirmed last year that they are working on a new Mass Effect game, currently known as Mass Effect 5 or Mass Effect Next. The two franchises were well received by the fans and EA wants to continue down the same path.