Stardew Valley 1.5 Content Update for Consoles Will Arrive in Early 2021
Published 12/29/2020, 12:23 PM EST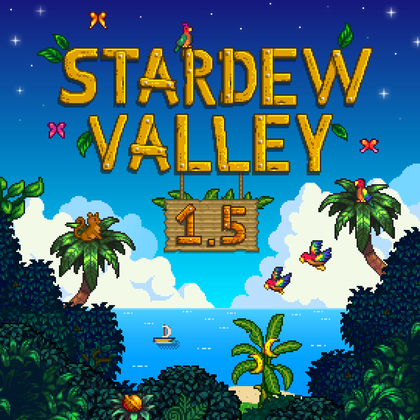 ---
---
Created solely by Eric Barone, aka ConcernedApe, Stardew Valley has established itself as a popular farming simulation RPG since its 2016 launch. Inspired by the vintage Harvest Moon series, the game keeps on enthralling players with its relaxing and immersive gameplay. Additionally, the developer continues to introduce free content expansions to the farming simulation title.
ADVERTISEMENT
Article continues below this ad
Last week, Stardew Valley received a significant amount of new content following the release of its 1.5 update version. According to ConcernedApe, this is the game's "biggest update yet". However, the latest update is only available for players on PC, and it seems console players will finally be able to access it in early 2021.
In a recent tweet, the developer explained that the 1.5 content update could be ready for consoles by the end of January. But for now, he didn't want to provide any assurances. Meanwhile, the update's mobile version doesn't have a release timeline yet.
ADVERTISEMENT
Article continues below this ad
The 1.5 update will be coming to consoles early next year. It's possible it could be ready by the end of January but I can't guarantee that yet. Mobile has no release estimate yet.

— ConcernedApe (@ConcernedApe) December 27, 2020
Another tweet from the game's creator provided insight into how a small team has been working alongside him since the previous update dropped. ConcernedApe and another individual undertook the development for the latest 1.5 update.
Just want to point out again that since update 1.4, I've had a small team working with me on the updates…. really small. The latest update (1.5) was just me and @MrPodunkian This update wouldn't have happened without him!

— ConcernedApe (@ConcernedApe) December 27, 2020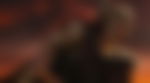 What's new in Stardew Valley content update 1.5?
This update adds the most sizable chunk of new content to the game since its launch, meaning players have plentiful exciting things to discover. New game options, a farm layout, split-screen local co-op, and a bunch of additional features are now available.
For starters, the new farm, known as Beach Farm, is big and looks unique, and it brings good fishing and foraging opportunities. There's also the chance of rare supply crates washing up the shore. However, sandy soil covers most of the farm, preventing players from using sprinklers as they tend to get clogged.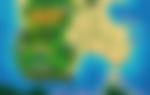 A new "Advanced Game Options" button is available towards the bottom left of the character creation menu. This new feature gives players a variety of options to select from to customize their playthrough. New hairstyles have also been added that players can check out at the end of the hairs list. Furthermore, the 1.5 update version adds the split-screen local co-op feature, which allows up to three players to join the game together.
To play in-split screen, players have to assign Robin to build a cabin that can fit three players. Besides that, players starting a new game can also select to have cabins placed on the farm using the advanced game options menu. Once the cabins are finished being built, players simply need to open their game's menu, scroll down to multiplayer, and select "Start local co-op".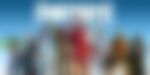 A spoiler-free list of some other features from the latest update
ADVERTISEMENT
Article continues below this ad
Besides the new content additions mentioned above, ConcernedApe provided a spoiler-free list of several other features that can see expect to see in Stardew Valley with update 1.5.
New people to meet
New goals
Many new items
A new type of quest
A new farm layout
New character events
A new Community Upgrade
Home renovations (after you've fully upgraded your house)
Ducks can now swim
You can sit in chairs
You can move your bed
Fish Tanks
A bunch of new furniture items as well as new furniture types like wall sconces
New secrets
9 new music tracks
And so much more… you'll just have to see, I can't bear to spoil it.
For a detailed breakdown of Stardew Valley's latest update, including tips from the developer himself for the new features added, check out the full patch notes on the game's official developer blog.
ADVERTISEMENT
Article continues below this ad