"Start Thinking Before Reacting": Roger Federer Engages in a Lengthy Argument With Umpire at French Open 2021
Published 06/03/2021, 11:20 AM EDT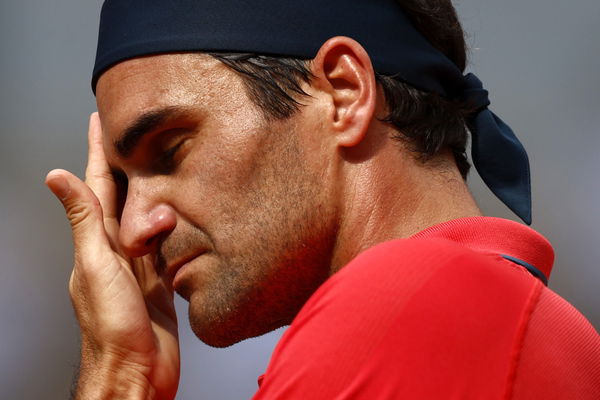 ---
---
Roger Federer had a long argument with the chair umpire and received a time violation during his second-round match against Marin Cilic at French Open 2021.
ADVERTISEMENT
Article continues below this ad
While Marin Cilic was serving at 3-1 in the second set, Federer was wiping his face with his towel. However, Cilic was ready to serve and hence the umpire called a time violation against Federer even though the shot clock had time left.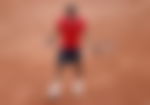 Federer alleged that he wasn't given a warning and hence shouldn't have received a violation. The Swiss master's discussion didn't end with the chair umpire soon. They continued to discuss in between the service game in the second set as Federer was rattled.
ADVERTISEMENT
Article continues below this ad
"I listened when you were speaking to me, now listen to me when I'm speaking to you," Federer said.
"I'm sorry, but that makes no sense, I don't understand. You didn't tell me. You said you thought I was slow, but you thought wrong. Just talk to me, tell me, 'hey Roger, I think you're being too slow'. Do you think I'm being that slow? Please start thinking before reacting."

What does the rule book say?
Watch this story: Shocking!: Bianca Andreescu, Dominic Thiem, Andrey Rublev, And Others' First-Round Exits at French Open 2021
The rule book says that the server can't serve without the receiver ready. But, if the server is ready, then the receiver has to be ready within a 'reasonable' amount of time. Hence, Federer was out of that time window and received a time violation.
"The server shall not serve until the receiver is ready. However, the receiver shall play to the reasonable pace of the server and shall be ready to receive within a reason-able time of the server being ready."
Watch Roger Federer argues with chair umpire at French Open 2021
ADVERTISEMENT
Article continues below this ad
Federer was trailing 3-1 when he had the outburst. And while Cilic was serving, Federer had missed many chances to break the Croatian. Hence the violation could have caught him by surprise. One reason for Federer's time violation might be that, he may not be aware of the COVID-19 protocols.
Since tennis restarted after the pandemic break in 2020, the players have had to go over and get their towels themselves. Having just returned on the tour after missing 2020, Federer might not have been used to the new directive and hence lost track of time.
In the match, Federer initially picked up the first set, 6-2. However, in the second set, he got numerous chances to break Cilic. But he couldn't. After the argument with the chair umpire, Federer won just one more game and lost his serve at 5-2 and gave the second set to Cilic.
ADVERTISEMENT
Article continues below this ad