Steam Deck Receives Major Boost in Fight Against Cheaters as Epic Games' EAC and BattlEye Announce Support for the Upcoming Console
Published 09/26/2021, 11:05 AM EDT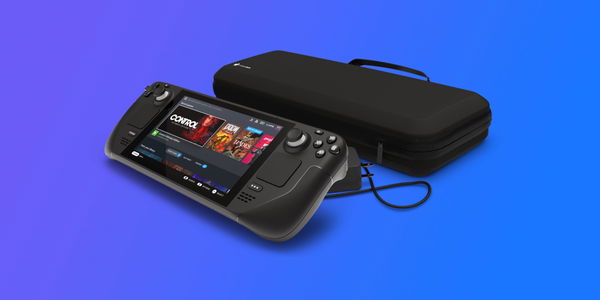 ---
---
As fans near the release month of Steam Deck, multiple features for the Valve developed console have been announced. The handheld device seems to be the future of gaming according to many, and it sure seems to provide an experience unlike no other. However, the gaming community has its fair share of critics, who believe that this product might fail.
ADVERTISEMENT
Article continues below this ad
One of the biggest drawbacks of the console when it was announced was the lack of support software. These software should help in smooth running of titles on any platform. This includes anti-cheats, which protect the game's integrity against players using cheats and hacks. However, it looks like Steam Deck has addressed it in the best way possible.
BattlEye has provided native Linux and Mac support for a long time and we can announce that we will also support the upcoming Steam Deck (Proton). This will be done on an opt-in basis with game developers choosing whether they want to allow it or not.

— BattlEye (@TheBattlEye) September 24, 2021
ADVERTISEMENT
Article continues below this ad
Steam Deck to receive support from anti-cheat software BattlEye
Steam Deck received a major boost to fend off cheaters using the console on popular games after BattlEye announced support for it. The popular anti-cheat software revealed in a tweet that it will support the Linux based SteamOS 3.0. The company has provided support for native Linux and Mac for a long time, and this shouldn't come as a surprise for many gaming fans.
BattlEye has helped remove cheaters from AAA titles for a long time. Recently, Bungie title Destiny 2 announced the arrival of the anti-cheat software to stop hacking which has long plagued the title. BattlEye has mentioned that developers will have an option whether they want to add anti-cheat support for their titles that will run on the Steam Deck.
ADVERTISEMENT
Article continues below this ad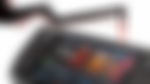 Epic Games' Easy Anti-Cheat also joins the party
Along with that, Epic Games also made a huge announcement about new support for the Easy Anti-Cheat. The company's premier anti-cheat software will now support both Linux and Mac for developers. This means that it will work with the Wine and Proton compatibility layer that Steam Deck uses. The developers announced this news in a recent blog post, which should easily assure skeptics of the upcoming handheld console.
ADVERTISEMENT
Article continues below this ad
The arrival of two of the biggest anti-cheat software is a huge development for the Steam Deck. The console has received both criticism and praise from the community. However, with this feature, it seems like players can play most of the popular AAA multiplayer titles. This should easily increase the hype for this console, and the only thing players want to know now is its release date.
WATCH THIS STORY: Top-Selling PlayStation, Xbox, and Nintendo Consoles of All Time
Trending Stories