Steelers Hall of Famer Overjoyed by Najee Harris Selection
Published 05/05/2021, 10:55 AM EDT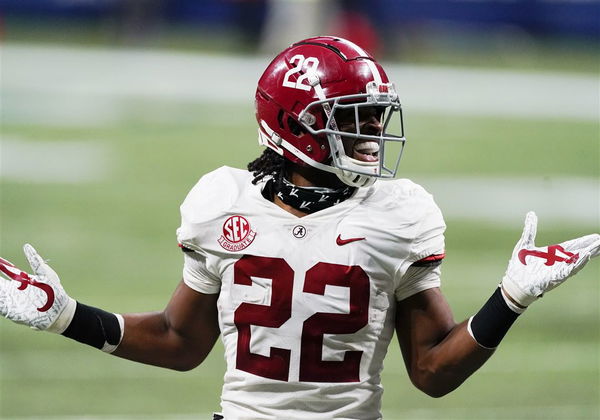 ---
---
The Pittsburgh Steelers got one of the best sleeper picks in the NFL Draft. With the 24th pick in the 1st round, the Steelers selected Najee Harris, the running back from Alabama State.
ADVERTISEMENT
Article continues below this ad
Harris was one of the best players in the draft but fell down the order thanks to his position. However, the Steelers saw some value in him. A legend who occupied the Steelers running back position is thrilled by the selection.
Pro Football Hall of Famer and Pittsburgh Steelers legend Jerome Bettis was a guest on Good Morning Football. The crew asked him his opinion on the man who will occupy the running back position for the Steelers next season, rookie Najee Harris.
ADVERTISEMENT
Article continues below this ad
Bettis was over the moon about the selection, talking about how the Steelers finally decided to go back to the running game that had been so successful in the past.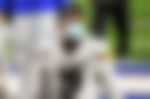 "I was ecstatic when they made the pick. I thought that they didn't really understand or recognize the error of their ways. They kind of went away from the power running game.
"And I think with that pick, they realized, 'Hey, we have got to get back running the football'."
Najee Harris – The catalyst for Steelers' running game?
A return to the running game, in Bettis' mind, was long overdue. The Steelers had slowly been straying away from that running game; therefore, the selection of Najee Harris was truly a source of joy, in addition to the subsequent 3rd-round draft pick of Kendrick Green in Illinois.
Their draft selections, along with free-agency moves, gave hope to Bettis that the Steelers will try to go back to their running game once again.
ADVERTISEMENT
Article continues below this ad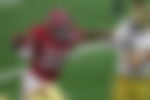 "And so, that was a commitment that they made and then further cemented with the center and guard in the third round, in the off-season acquisitions in the offensive line. So they understand, and I think Najee (Harris) was the perfect person for this opportunity."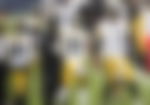 ADVERTISEMENT
Article continues below this ad
Will Najee Harris find success with the Steelers? Harris had an incredible resume during his time with Alabama, including two National Championships.
However, as many players have learned, the NFL is quite literally a different ballgame. If the Steelers are serious about going back to their acclaimed running game, then the selection of Najee Harris goes a long way towards that goal.