"Time will never be enough": Stefanos Tsitsipas on Ausatralian Open 2021 Preparations
Published 01/11/2021, 10:00 AM EST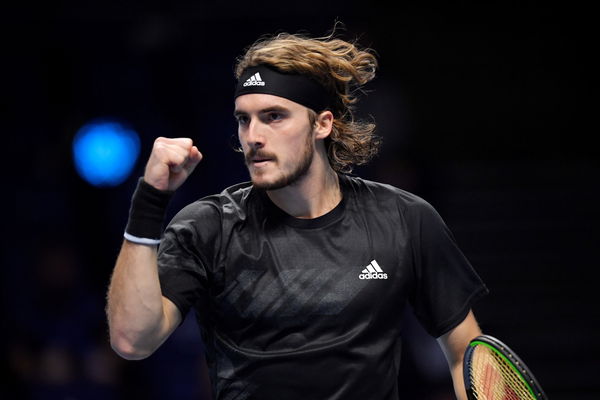 ---
---
Greek tennis star Stefanos Tsitsipas has shared his thoughts on how he has recovered from the leg injury he had sustained during the ATP Finals in London last year and how prepared he is to mount a serious title challenge at the Australian Open.
ADVERTISEMENT
Article continues below this ad
Tsitsipas says delayed start to Australian Open will help prepare better
In an interview with Sky Sports, the current World Number 6 said that fitness-wise, he is taking a new stride every day and feels his tennis, too, is coming together fairly well going into the new season.
ADVERTISEMENT
Article continues below this ad
Tsitsipas confirmed that he will play the year's first Grand Slam and also lead his homeland's charge in the ATP Cup, the men's team event in Brisbane that is to be held ahead of the Australian Open.
Asked if the delayed start to the Australian Open has given him more time to prepare for the tournament, Tsitsipas said, "Time will never be enough. But I feel much better day after day."
In a first for the Australian Open, the start date of the event was pushed back to February 8 from January 19, considering the COVID-19 pandemic and the grave logistical challenges it presented for the organizers.
Tsitsipas he will lead Greece's charge at ATP Cup
The Greek star said he briefly went on a vacation around the New Year's eve and is focusing on utilizing the added time to prepare the best he can for the challenges that lie ahead.
"I took a bit of vacation, now with this time available, I can work on many aspects of my game that I need to improve on," Tsitsipas said.
Confirming that he will travel to the Australian Open, the long-haired Greek said, "I am ready to go Australia and with Greece, I will also play the ATP Cup, which I care a lot about."
ADVERTISEMENT
Article continues below this ad
Stefanos Tsitsipas looked in good shape in training clips
The 2019 ATP Finals champion checked into a physiotherapy clinic in London for recovery and rehabilitation soon after bowing out of the event. However, he is now on his feet and a sequence of training clips was recently posted on a Twitter fan page showing him fine-tuning his skills and going through the gears ahead of the new tennis season.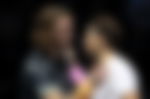 ADVERTISEMENT
Article continues below this ad
While he'll be eyeing more titles on the men's Tour, Tsitsipas would be especially driven to have his name on a Grand Slam trophy this year.