Stefanos Tsitsipas Opens up on Being an Idol for Greek Kids After Roger Federer and Rafael Nadal
Published 03/07/2021, 7:00 AM EST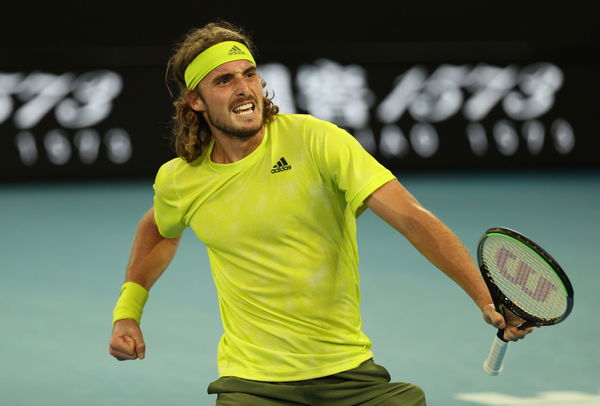 ---
---
For someone of his talent, many would say the possibilities are endless for Stefanos Tsitsipas. However, just five career Tour titles so far and none in a Grand Slam doesn't even begin to justify his potential.
ADVERTISEMENT
Article continues below this ad
However, there's enough fire and finesse in his game to not only put him in the Top-10 but also make young children back home in Greece aspire to be like him.
In an interview with Greek magazine DownTown, the World Number 6 dwelt at length on his rise in men's tennis and emergence as a role model in his homeland.
ADVERTISEMENT
Article continues below this ad
Stefanos Tsitsipas says he didn't have any top Greek tennis player to look up to in his boyhood
On how it feels to be seen as an inspiration for tennis aspirants back home, Tsitsipas said it was a happy culmination of "something beautiful" that he has created for himself with the help of his parents.
Till his emergence, Roger Federer and Rafael Nadal were the top draws for young tennis fans in his country. But now, they have one of their own to cheer for.
He said it was "sad" that growing up he did not have any top athlete, in tennis or other sports, from his native land to look up to.
"We never had a tennis player in the Top-100 or Top-50, someone who would achieve good results in Grand Slams and promote the sport in the country," the long-haired Greek said.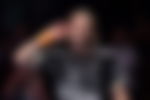 However, he said he watched former Cypriot tennis star Marcos Baghdatis in his boyhood years and "loved" him very much.
Apart from being his boyhood hero, Baghdatis was easily the most accomplished player from that part of the world at the time, finishing runner-up at 2006 Australian Open and reaching the last four of Wimbledon in the same year.
"Wanted to prove that we can play tennis in Greece as well": Stefanos Tsitsipas
Tsitsipas said Baghdatis was his second-most favorite "after Roger Federer", who is his "idol".
The World Number 6 added that he was driven by the desire to be the tennis star that Greece never had, and it made him focus on his goal to move up the ranking ladder and win laurels for his country.
"I wanted to prove that we can play tennis in Greece as well," Tsitsipas said.
ADVERTISEMENT
Article continues below this ad
He added that his rise in the game and the run of results that came with it went some way in changing how tennis is viewed in his country.
"It was a big dream of mine and a great need for tennis (in Greece) to come to the forefront," Tsitsipas said.
The Greek reached the semifinals of this year's Australian Open after a fairytale comeback win over Rafael Nadal in the last-eight. However, that was as far as he could go as he fell to a straight-set loss to Russian Daniil Medvedev in the last-four clash.
ADVERTISEMENT
Article continues below this ad