"Happy I Found the Right People": Stefanos Tsitsipas Tweets Appreciation to Clinic for Treating Injury
Published 12/07/2020, 9:30 AM EST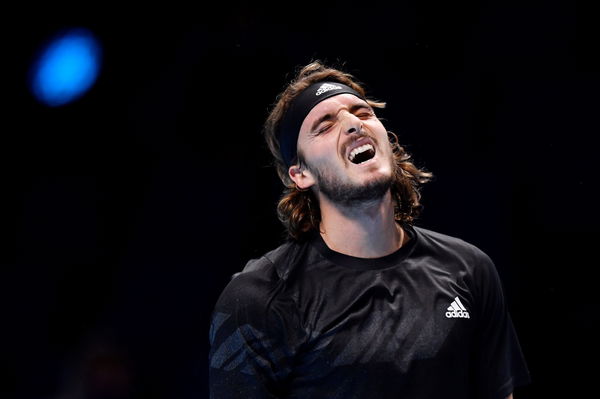 Greek tennis star Stefanos Tsitsipas has expressed his gratitude towards doctors and physiotherapists for tending to his injury and nursing him back to full fitness ahead of the new season.
ADVERTISEMENT
Article continues below this ad
Stefanos Tsitsipas grateful for all the 'great treatments' he has received
Tsitsipas posted a video on his Twitter page, thanking doctors and attendants at the Alo Physiotherapy Clinic in London.
ADVERTISEMENT
Article continues below this ad
"Stefanos is currently seeing us for Tecar Therapy as we are London's leading Tecar Centre. To further his recovery, we have also been combining his Tecar treatment with medical pilates to ensure he's able to achieve his current sporting goals." Good recovery, Stef #Tsitsipas 🙏 https://t.co/oRLxtQHvd6

— .Karee 🌸 🌸 🖤🖤 (@BarthelSamantha) December 2, 2020
The Greek star suffered an injury scare ahead of the season-ending ATP Finals this year and was a doubt for the event.
Stefanos Tsitsipas suffered injury scare ahead of ATP Finals
After his second-round loss at the Rolex Paris Masters, Tsitsipas revealed that he had suffered the recurrence of a leg injury and wasn't sure if he could defend his 2019 title in London.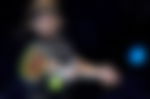 Though he eventually played the tournament, Tsitsipas couldn't make a good feast of things and went out in the group stages.
Stefanos thanks Andre de Oliveira and the ALO Physiotherapy Clinic after spending about 2 weeks in London to treat his psoas injury. 🙏pic.twitter.com/I6P7gv71JX

— 🇬🇷 𝗧𝘀𝗶𝘁𝘀𝗶𝗽𝗮𝘀 𝗙𝗮𝗺𝗶𝗹𝘆 🇬🇷 (@Tsitsifam) December 7, 2020
In his video post, Tsitsipas said, "I would like to say big thanks to Andre (a specialist at the clinic) for his contributions and for all the great treatments that he has been providing so far."
Tsitsipas reveals 'deep connection' with docs at clinic
Tsitsipas shot the video at the clinic itself, clad in a heavy jacket and holding a racquet with both hands.
 

View this post on Instagram

 
He also revealed that the specialist he is under also takes an interest in tennis.
"I am also happy to see that he (Andre) is a tennis enthusiast.
"He's a great physician in London and we're here to treat my injury," the Greek star.
He said during his stay at the clinic he has developed a 'deep bond' with the team that has been tending to his injury.
"I also feel (a) deep connection with the whole team here at Alo and the people that work. It's incredible that you get to be here," he said.
"Happy I found the right people": Tsitsipas
He said he was glad to be around machines that would eventually bring back to fitness as "it is difficult being with an injury like this."
"I'm happy I found the right people (to help me)," Tsitsipas said at the end of his short video address.
ADVERTISEMENT
Article continues below this ad
The clinic, too, shared a post on its Facebook page, writing, "It's been our absolute pleasure to treat humble, No.5 in the world tennis player, Stefanos Tsitsipas in our clinic."
ADVERTISEMENT
Article continues below this ad
The Greek star has still not confirmed participation for the Australian Open next year.