Stefanos Tsitsipas Feels His Chances "Are Going Up" at the US Open Without Rafael Nadal and Roger Federer
Published 08/22/2020, 5:37 AM EDT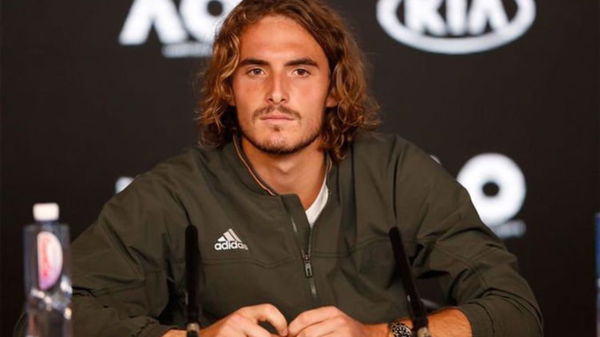 World No. 6 Stefanos Tsitsipas is getting ready to play at the US Open. The Grand Slam is the first one to be arranged in the pandemic era. This year, Wimbledon got canceled for the first time since World War 2, while the French Open has been indefinitely postponed.
Despite the USTA's strict guidelines and safety measures, many players have withdrawn from the tournament. According to The National, Rafael Nadal, Roger Federer, and Gael Monfils – and seven of the world's top 50 (men) are out of the tournament. This is going to be the first grand slam in 21 years to not feature Nadal or Federer.
However, in a recent interview, Tsitsipas said that was a good opportunity. "The chances are definitely going up, with the absence of Federer and Nadal from the US Open. It is definitely a better opportunity to play better, to feel that not all the attention is on them. I am also given the opportunity to be in a better position in the leaderboard ranking," the Greek claimed.
ADVERTISEMENT
Article continues below this ad
"I do not know what went through their mind" – Stefanos Tsitsipas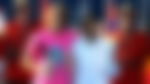 He also seems unsure of why the players pulled, saying, "I do not know what went through their minds and why they made this decision. I know, of course, that Federer also had an injury. Nadal, I do not know why he will not play, it probably has to do with Roland Garros. This, however, gives me the impetus, motivates me. I feel good about my game. Djokovic, of course, will be a challenge."
"Most of the players have worked, they have trained in recent months, they are in good condition and I know that because I have trained with many of them. It will be a challenge for everyone, it is something we have not experienced before. The situation will be very different from the other Grand Slams. He who will get along well with himself, who will find a solution in silence, will be the one who will do best," Tsitsipas concluded.
(Quotes have been translated from Greek)
ADVERTISEMENT
Article continues below this ad
Women's World No 1 Ashleigh Barty, No 5 Elina Svitolina, seventh-ranked Kiki Bertens, and nine of the world's top 40 (women), have confirmed they will not be in New York. However, World No. 9 Serena Williams will be participating. If she wins this time, it will be her first Grand Slam since 2017. She could also go on to tie with Margaret Court's record for the most Grand Slam wins ever.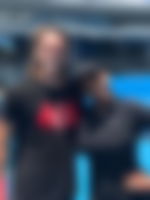 ADVERTISEMENT
Article continues below this ad
Recently, Tsitsipas and Williams practiced together in Flushing Meadows and spoke very highly of each other. It's interesting to note that Patrick Mouratoglou coaches them both.
The US Open will commence from August 31 at the Billie Jean King Centre, New York. This will be the very first time that the tournament won't have any crowd due to COVID-19.