"Stefanos Tsitsipas is Fantastic for Our Sport" – Novak Djokovic
Published 02/29/2020, 6:48 AM EST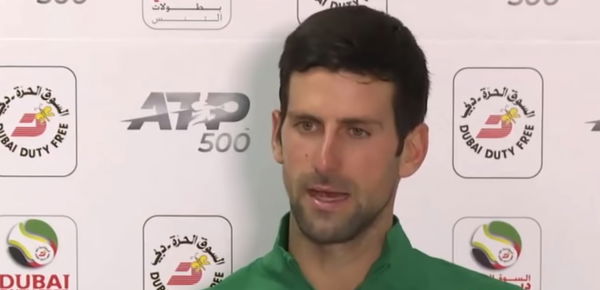 ---
---
Novak Djokovic was at it again, winning after being match points down. He defeated Gael Monfils 2-6, 7-6(8), 6-1 to proceed to the final of the Dubai Duty-Free Tennis Championships. Novak will now face Stefanos Tsitsipas in the championship match.
ADVERTISEMENT
Article continues below this ad
An epic semi-final
Djokovic and Monfils played a match that was the perfect endorsement of the sport. It had everything you could want in a tennis match- a fervent crowd, thrilling long rallies, stunning winners and an astonishing comeback.
ADVERTISEMENT
Article continues below this ad
The duo walked onto the court on Friday as the two most in-form players in men's tennis. Novak has been perfect this season with a 16-0 win/loss record, while Monfils came into it having won the last two events he played in. Monfils had won the last two events he played, remaining unbeaten since the Australian Open.
A sublime performance in the first set saw the Frenchman win it 6-2. He started the second set just as well, but Novak managed to fight back and hold on to force a tie-break.
In the breaker too, it was Gael who took control and got himself three match points. However, Djokovic fought back, in typical fashion, to win the breaker and force a deciding set.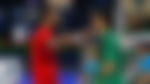 After that, there was no looking back for the Serb. Monfils had failed to take his opportunity, and that seemed to have drained him. Djokovic took full advantage to steamroll Monfils 6-1 in the third set and win the match.
Novak Djokovic talks up Tsitsipas
The Serb now faces another player very much in form, Stefanos Tsitsipas, who comes into a second consecutive ATP final after defending his Marseille Open title a few days back.
Here's what Novak had to say about the Greek after his semi-final match.
"He's one of the leaders of the new generation. he's now an established Top-5, Top-10 player of the world and he is a hard worker, dedicated, very charismatic, a very interesting and nice guy. He has a lot of talent and passion for the sport. I think he is fantastic for our sport. Not just the way he plays, but his charisma and character."
ADVERTISEMENT
Article continues below this ad
He gives his opponent an equal chance in the final too.
"It's anybody's game, really, finals. He's won 9 matches in a row now. He's physically fit and working well with his team."
The World No. 1 admitted to keeping an eye on other players on Tour, especially those he may face, like Tsitsipas.
ADVERTISEMENT
Article continues below this ad
"Of course, it's homework. When something is passion and work for you at the same time, you don't feel bothered to do certain things, to follow others. I watch tennis when I'm not playing. I do have other interests in life, but I do like to follow what's going on."
Djokovic and Tsitsipas have played each other 4 times until now, with both players splitting the encounters. We will once again see one man edge the rivalry after the final.