Stefanos Tsitsipas Receives Coaching Warning as Match Referee Sits Besides His Father at Australian Open 2022
Published 01/28/2022, 7:40 AM EST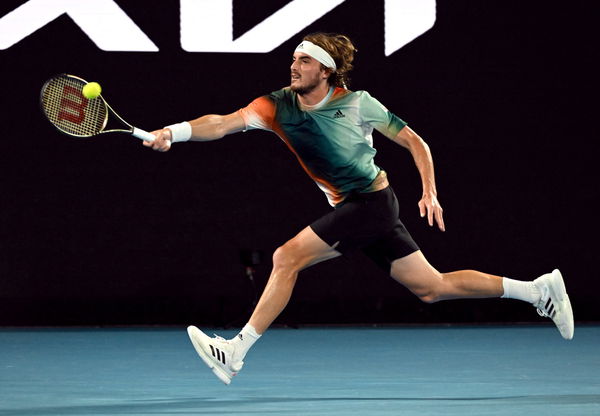 Greek tennis player Stefanos Tsitsipas is one of the most highly rated players on the tour right now. The manner in which he has grown, both on the court and off the court, has shown that he has all the makings of being the face of this sport in the years to come. However, there are some disciplinary issues that are a recurring theme with Stefanos.  
ADVERTISEMENT
Article continues below this ad
Over the past two weeks, Tsitsipas has been competing at the Australian Open 2022. He played exceptional tennis throughout the tournament, until he came up against Russian powerhouse Daniil Medvedev. 
ADVERTISEMENT
Article continues below this ad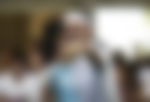 Stefanos Tsitsipas is called out again for a recurring problem 
During the match, Stefanos was involved in yet another violation. During the match, he was being instructed by his father and coach, Apostolos Tsitsipas. There came a point even when his opponent, Daniil, took objection and complained to the chair umpire. 
Eventually, the umpire had to intervene and issue a violation to the Tsitsipas camp. There came a point that the tournament referee went and sat in Stefanos' box along with another official who understands the language, Greek.
Babsi Schett on Eurosport confirms that the tournament referee is now sitting below Tsitsipas's box – along with Eva Azderaki-Moore, who speaks Greek.

Hence the coaching violation, one assumes.

— The Tennis Podcast (@TennisPodcast) January 28, 2022
There have been times during this tournament that Stefanos has received warnings. It has been an issue that a number of players have complained about in the past. Another thing that players have complained about is the longer-than-usual bathroom breaks that he has taken. His high-profile instance in 2021 was one of reasons why a time-limit on such breaks was introduced for this season.  
ADVERTISEMENT
Article continues below this ad
Similar fate for Stefanos as he dealt with in 2021 
However, speaking about the tournament, Tsitsipas ended up losing the semifinal after starting the match positively. This loss has ended his hopes of claiming his maiden Grand Slam. Nonetheless, these are the early days of the season and he'll be hoping for better in the coming months.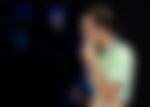 For the moment, we have only one match left in the men's singles, the Australian Open 2022 finals. The match takes place on Sunday between Rafael Nadal and Daniil Medvedev. We wish both players the best of luck for the match and the remainder of the season.
ADVERTISEMENT
Article continues below this ad
WATCH THIS STORY: Hilarious Meaning of Roger Federer, Rafael Nadal, Novak Djokovic, and Serena Williams on Urban Dictionary!