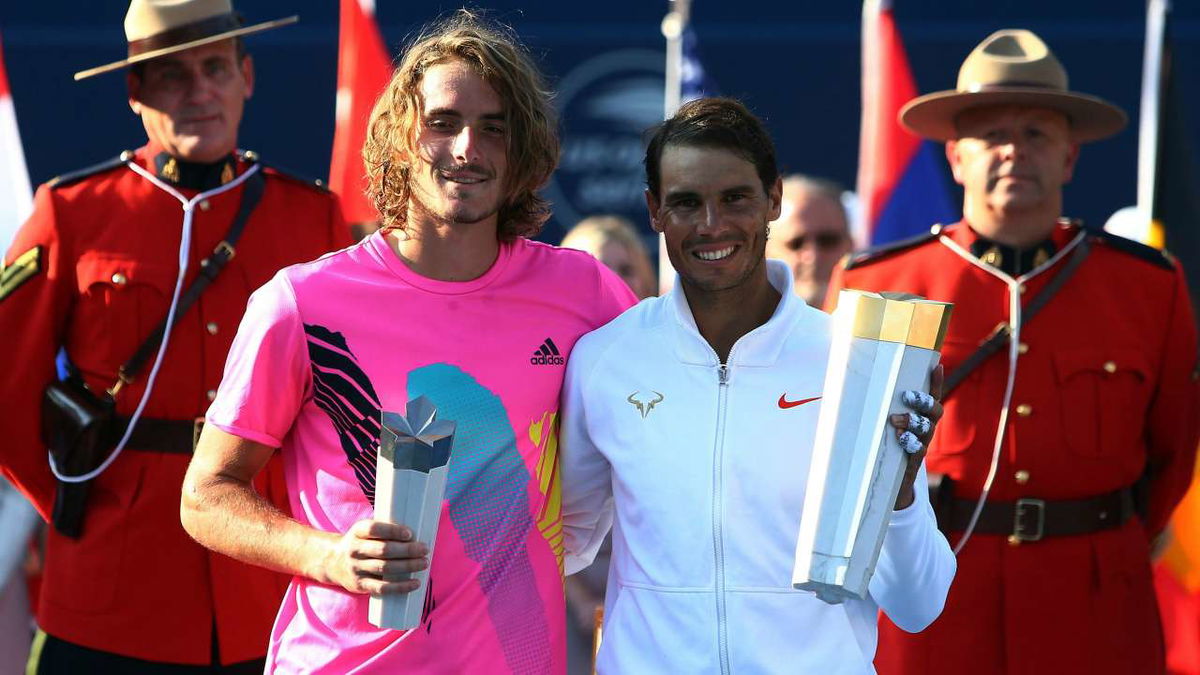 In the last couple of years, there have been a handful of new talents in tennis. The dominance of the Big 3 is there, for they have won 51 of the 61 Grand Slam singles titles. Yet, the trio is bound to retire in the same decade. Naturally, the next-gen stars are on the rise and vying for the top honors; Stefanos Tsitsipas being one of them.
Tsitsipas broke onto the scene at Toronto Masters, 2018. He turned a lot of heads as he defeated four Top 10 players, in successive matches, on his way to the top. He became the youngest player to do so in the ATP Tour's history.
"It gave me a lot of belief"– Stefanos Tsitsipas
The Greek player entered the Rogers Cup ranked at World No. 27. It was his first time playing on the courts of Toronto, but he felt right at home as he recently recalled.
"The support was amazing. I felt like I was playing in Athens. I felt like I was playing in my hometown. [There were] so many Greek fans," Tsitsipas recently told ATP Uncovered. "It was just the energy I received in every single match I played there. Everyone was with me and it gave me a lot of strength. It gave me a lot of belief. It helped me do very, very well there. It was the week of my life."
He lost to then No. 1 Nadal, in the finals. The Spaniard scored the win in 6-2, 7-6(4) sets.
"I lost to Rafa in Barcelona. It is not easy to come back and play another final against Rafa. I was a bit nervous, thinking too much, something I wasn't doing before that."
However, the tournament and his wins over Dominic Thiem, Novak Djokovic, Alexander Zverev, and Kevin Anderson, were an immense confidence booster for the 19-year-old.
"I was actually not paying attention that much too if I was facing Djokovic or whoever else. I was concentrating on my game. I knew that if I would start thinking too much, then it wouldn't be good for my game, so I said, 'Keep playing, keep doing what you're doing, you're doing it well.'"
Coming to the present time, two years later, Tsitsipas is now ranked 6th in the world rankings. He won the 2018 Next Gen ATP Finals, the season-ending ATP Finals in 2019, reached two ATP Masters 1000 Finals and the semifinal of Australian Open.
This year, he had won 10 out of his last 11 matches before the tour suspension due to the worldwide COVID-19 outbreak.
The Greek star is only 21 years old. Known for his lethal backhand, diving volley, and all-around prowess, Tsitsipas is definitely on the rise.