Stefanos Tsitsipas has been doing some crazy stuff in the quarantine period. Recently, he uploaded a YouTube video that saw him blurting random things for his fans.
However, the Greek star has done something really helpful to get you through the boredom of the quarantine. Tsitsipas has uploaded a quarantine workout routine for his fans. The young sensation uploaded the workout through his Twitter account.
Tsitsipas revealed that he had created the workout routine along with his fitness trainer Christos Fiotakis. The entire routine is designed in a way that you can do it from the comfort of your home. Hence, it has been aptly named as "quarantine workout". It consists of a few video clips of Tsitsipas and Fiotakis aiding you in the process. Most of all, it needs little to no equipment in order to execute.
Me and Chris decided to create a quarantine fitness program for all of you to stay fit. Hope you find this helpful.

Download for free 👇🏼https://t.co/JISiKLyN7Y

— Stefanos Tsitsipas (@StefTsitsipas) March 27, 2020
Watch – When Stefanos Tsitsipas Had No Idea He Had Qualified For The ATP Finals
Who is the fitness trainer of Stefanos Tsitsipas? 
Many of you may want to know more about the man who's helped Tsitsipas to construct the routine. Well, Christos Fiotakis is one of the most accomplished fitness coaches in Greece.
Interestingly, he has been a former rugby player in Nice, France. This is the same place where Stefanos Tsitsipas trains with his coach Patrick Mouratoglou. However, Tsitsipas is not the only big star being trained by Christof.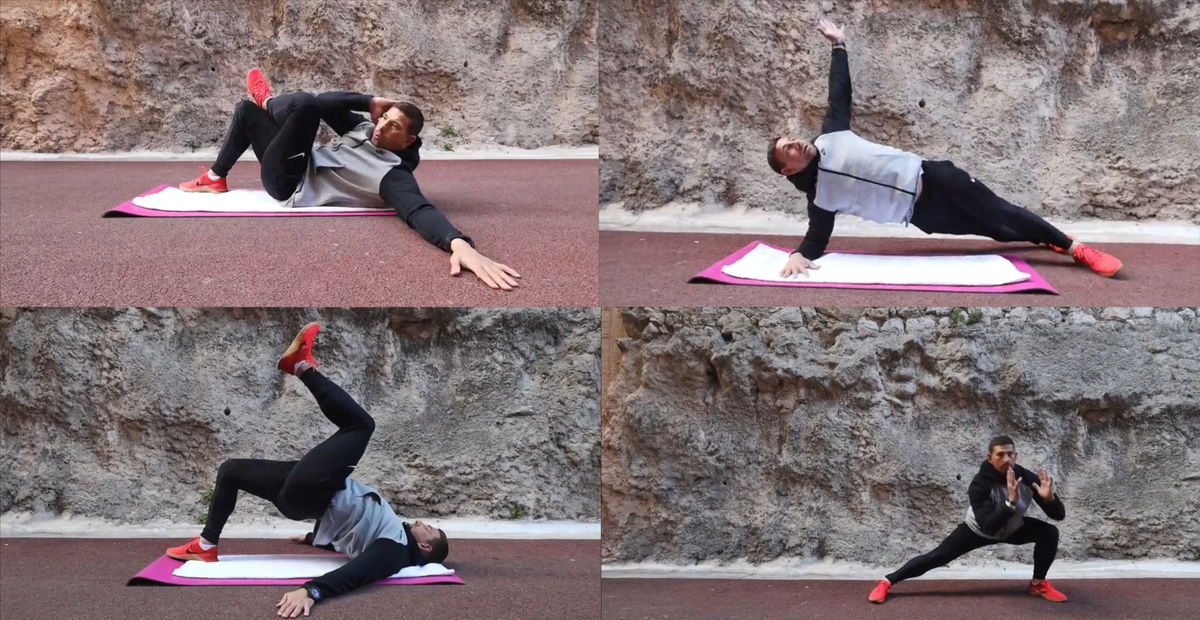 He is also associated with motorsports stars such as Felipe Massa, Charles Leclerc, Thierry Neuville, Andreas Mikkelsen and Jerome d'Ambrosio. Interestingly, he is also the personal trainer of Princess Charlene of Monaco.
Know More – "I Was Lucky Enough To Be Approached By Patrick Mouratoglou" – Stefanos Tsitsipas
No doubt, Tsitsipas is currently working with the best staff in the world. Needless to say, the workout will be something that you should definitely check out. Physical activity is something which becomes really scares in these times.
Many people lose track of their fitness goals because of that. Stefanos Tsitsipas has certainly taken a great step for you.