Stephan Moore Portrays, "Women Want Equal Pay For Inferior Work"
Published 04/22/2019, 8:16 PM EDT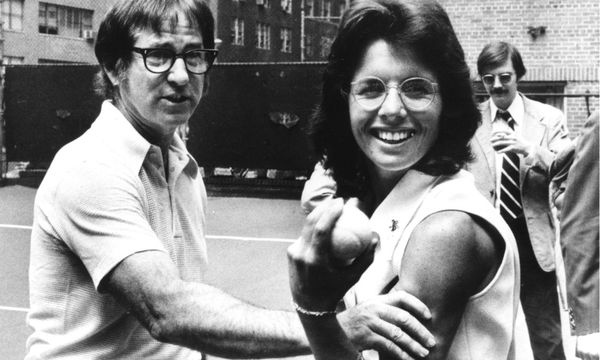 ---
---
The former campaign adviser for the U.S. president Donald Trump, Stephan Moore calls it 'travesty' when women feel comfortable in the sharing space with men on the playing field. He criticized the Nike commercial which released in the year 2000. In that commercial, the women athletes had made an appeal and stated women want equal pay.
ADVERTISEMENT
Article continues below this ad
Moore responded, that the WTA women want equal pay for their inadequate quality of tennis and he believes when men can defeat them effortlessly, then why do they have to be paid as much as them?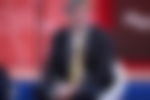 In his column in the year 2000, he mentioned about Pete Sampras earning more than Martina Hingis is all because he plays much better than tennis than her. The day when Martina can return Pete's serve is the day when she should get paid as much as he does.
ADVERTISEMENT
Article continues below this ad
The American writer and economic commentator, Moore disparage the women for all the work they do on the court and believes that it is absurd to reward them as much as their male counterparts. He perceives women want equal pay for their substandard level of tennis and it makes no sense.  
"The women tennis pros don't really want equal pay for equal work. They want equal pay for inferior work. There's a very practical reason why Pete Sampras, for example, makes a lot more money than Martina Hingis does," wrote Moore.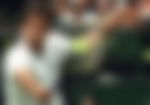 "He's much, much better than she is. The day that Martina can return Pete's serve is the day she should get paid what he does. If there is an injustice in tennis, it's that women like Martina Hingis and Monica Seles make millions of dollars a year, even though there are hundreds of men at the collegiate level (assuming their schools haven't dropped the sport) who could beat them handily."
ADVERTISEMENT
Article continues below this ad
According to Moore, the seven-time Grand Slam champion, Venus Williams is less talented than the low-ranked ATP players and she isn't as competent as those men, but however, her paycheck bears a higher value than that of those ATP men. Just because of her feminine identity her bank balance credits an eight-digit salary.
He believes that women want equal pay for their low-skilled tasks and there are hundreds of other men out there in this world, who can swing their tennis racquets more efficiently than Venus and they still don't make about the half of what she does.
ADVERTISEMENT
Article continues below this ad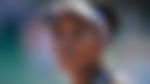 "Yet these men make nothing. Venus Williams is a multi-millionaire not in spite of the fact that she is a woman, but precisely because she's a woman," continued Moore. "She receives much higher pay than an equally skilled man. Isn't that precisely the opposite of what is meant by pay equity?"