Stephen A. Smith Has a Theory Why Houston Rockets are Not Getting Better Trade Offers for James Harden
Published 01/13/2021, 2:40 PM EST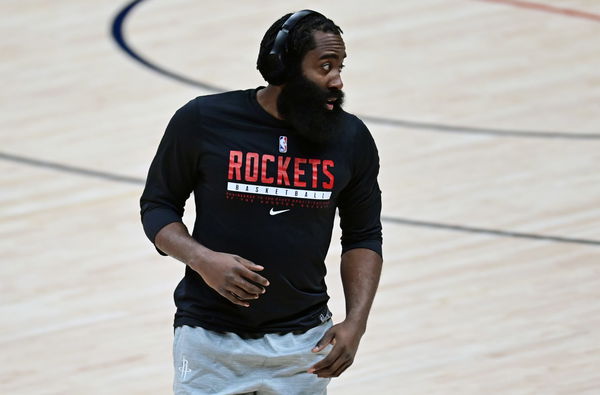 ---
---
After the Houston Rockets were handed a second consecutive drubbing by the Los Angeles Lakers in a matter of a couple of days, James Harden, who was already pushing for a trade in the offseason, made his intentions to move out of Houston loud and clear in case there were any doubts before.
ADVERTISEMENT
Article continues below this ad
"I love this city. I've literally done everything I can. This situation is crazy. It's something I don't think can be fixed. Thanks."

—James Harden on the Rockets pic.twitter.com/LcPLn09TgE

— SportsCenter (@SportsCenter) January 13, 2021
ADVERTISEMENT
Article continues below this ad
During the trade window, he was heavily linked to the Philadelphia 76ers and the Brooklyn Nets. And according to analyst Stephen A. Smith, the writing is on the wall now when it comes to Harden and the franchise.
"The bottom line is James Harden wants out, he wants out by any means necessary. He wants to go to Philly even more so than Brooklyn. Now obviously Daryl Morey would have something to do with that…
"But in the end, James Harden should be handling this better," said Smith.
It looks like the two parties will also be better off without each other. So, why hasn't the front office traded him yet? Haven't they receive any offers for Harden? If they have, why have they not accepted them?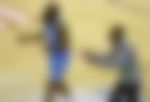 Rockets demanding a lot in exchange for James Harden the catalyst
James Harden will go down in history as one of the greatest offensive weapons to grace the court. He has been the front and center of the franchise. So, the team understandably wants every penny for their megastar.
Not even a player of Kyrie Irving's caliber may suffice for them. Hence, they may demand a hefty trade package. That, Stephen A. believes, has been the barrier to any potential deals.
ADVERTISEMENT
Article continues below this ad
"They are not getting viable offers because they are asking the farm for them. It's not that nobody wants him, it's just that nobody wants to give up the farm for him because again, you don't want Houston part 2, you don't want to have an organization that completely evolves around James Harden.
"When you are great, it takes an awful lot to get you. It's not that they are not getting any offers. It's that Tilman Fertitta has made it very clear that, 'This is one of the greatest players of this generation. We are not just giving him up for anything'."
ADVERTISEMENT
Article continues below this ad
The notorious loudmouth analyst may have a point here. Although almost every team in the NBA may like to have him on their roster, they have to sacrifice a lot for him as well. And only a couple of teams are interested in taking that risk.