Stephen Fleming, the most successful coach in IPL history for a reason?
Published 05/23/2017, 6:59 AM EDT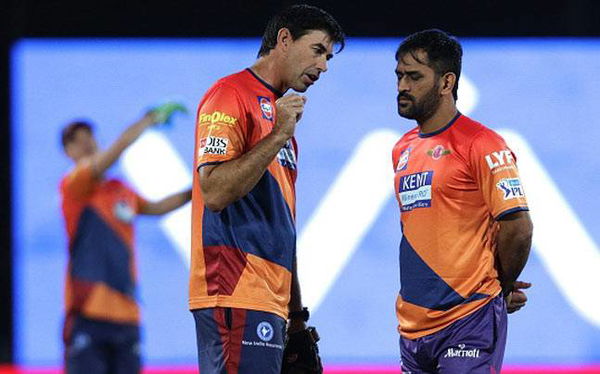 ---
---
There could be no doubt when one states Stephen Fleming as the most successful IPL coach. He had been a part of the CSK side in 2008 when they reached the finals in the first edition itself. In the later seasons, he signed as the head coach for the same team anchoring their strong all-round performances. He saw his team win the 2010 and 2011 titles with no problem in the way what so ever. Whether it was because of him or just the players that could be a topic of debate but his persistent presence in the dugout signifies his role in the side.
ADVERTISEMENT
Article continues below this ad
Fleming coached the CSK team for 7 consecutive years till the side was banned from the competition in 2015. During his tenure, CSK enjoyed a dominating reign over the whole league. CSK reached 5 out of the 7 finals during this time and won 2 out of them. Fleming's role in and out of the team could hardly be doubted over such statistics.
In 2016, Fleming joined the Pune side as the coach. They did not enjoy a favourable first season and finished second last in the table with only 5 wins out of 14. Pune got hold of only 4 players from the CSK side including MS Dhoni, Faf du Plessis, Ishwar Pandey and Ravichandran Ashwin. In spite of the problems faced in the first season, RPS recovered in the second season with some spectacular performances from low-key players like Washington Sundar, Rahul Tripathi and Manoj Tiwary. They succeeded in finishing second in the league over Sunrisers Hyderabad.
ADVERTISEMENT
Article continues below this ad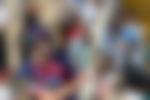 Speaking on this year's playing conditions Fleming said, "Conditions have not been traditional this season. Bangalore, for example, is a low-scoring ground. Mumbai was very dry, with not a lot of dew, while Kolkata produced a seaming wicket, with quite a bit of pace and bounce. Therefore, the key this year is to read the conditions and play accordingly."
Pune won in the first Qualifier match defeating Mumbai with some fashion and taking their head to head score for the season to 3-0. They were looking well on their way to lift the cup as Mumbai emerged in the finals scoring just 129 in the first innings. But some of their tactics just didn't fall into place for the last few moments and they lost by a whisker. Dhoni who was the saviour of the RPS in the first qualifier could not bring about his magic in the final where it was most needed.
Fleming after Dhoni's performance in the qualifier came to his praise stating, "There has been a discussion around when was the last time he has played an innings like that. We had got a bit blasé about how special they were. But yesterday, he proved again that when he is in the mood and has got the sight or the feel for the bowling, he is still the most destructive closer that the game has seen."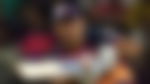 ADVERTISEMENT
Article continues below this ad
"He was determined. He has been training a lot. He has certainly hit a lot of balls and it was all building up to an innings of substance. He desperately wants us to do well this year. After last year, we all felt that we needed more contributions from everybody. He, in particular, was the one to put his hand up. So he has been wanting to win a game. [Steven] Smith, as well, has been wanting to win a game and our big players want to contribute and one of our biggest did that yesterday which was great." Fleming added.
Even though Pune lost out in the final, Fleming was not furious on his team but embraced the contribution of each one of them. "We were happy. The way we bowled and went about our work was very good. One-hundred and twenty-nine, if you asked us that as a score in a final to chase down, you would take it every time," Fleming said. "We were calculated in the field. Some of the outs were very pleasing in terms of field positioning and tactics we used. Batting wise, it was always going to be a grind,"
"The wicket was two paced. Both teams struggled to play aggressively on it. The number of boundaries that were limited and the mis-hits that came along suggested inconsistent bounce and reverse swing. It was a tough track to score on, but the bowling on both sides was outstanding,"
ADVERTISEMENT
Article continues below this ad
Fleming talking about his team after the final, "I don't think we are the most skilled side in the IPL. What we have had is players stand up from nowhere. We take real pride in that," he said. "We have created an environment where some players have been able to excel. Jaydev has been extraordinary again today, so has been Rahul Tripathi and Tiwary. Big stars have stepped up at key times as well. Ben Stokes was fantastic for us. I am very proud of the combination we put together and the campaign we ran. We would have loved to have sat here and had the icing on the cake but it does not change the feelings about the work that we put in during the year to get to this point."
Fleming's humility towards his mentees in the team is incomparable when it comes to youngsters. His approach has been time again praised by experts. There is required some special knowledge of the game to bring a team from bottom to the straight top in one season. Many teams have been facing similar problems for some years and have a great amount of homework due.