"Stick to BMF": Henry Cejudo Puts Conor McGregor On Blast
Published 02/26/2020, 7:16 AM EST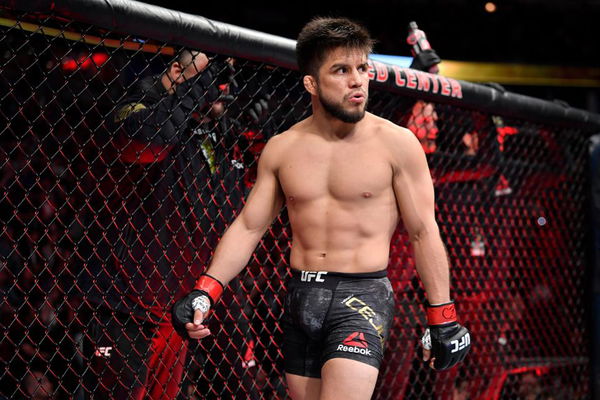 ---
---
Yet again, Henry Cejudo is at the center of self-stirred controversy. The UFC Bantamweight Champion recently appeared in an interview along with Justin Gaethje.
ADVERTISEMENT
Article continues below this ad
The two spoke to TMZ sports regarding Conor McGregor and whom his next fight should be with. Henry said, "So I'm sitting here watching the UFC fights with my boy Justin Gaethje. And I'm just dumbfounded a little bit because we're talking about Conor McGregor. Yeah, the man that likes to sucker-punch the elderly. Yeah, the man that does terrorist attacks in our country, and he thinks he can get the next title fight with Khabib!"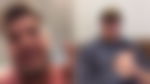 Seems like The Messenger just does not like sitting idle. The fighter has been in the media's spotlight on various occasions and despite being one of the rare fighters to hold two championships at the same time, the reasons behind his media presence have majorly been controversial.
ADVERTISEMENT
Article continues below this ad
And here he comes again. He took not one but several jabs at McGregor, ranging from his involvement in the bus attack to his latest "controversial" victory over Donald Cerrone.  Just like always, Henry seems to be enjoying the provoking.
Well, if Conor McGregor does decide to respond, we are going to have ourselves a completely entertaining couple of weeks before the two decide to get their verbal jabs over with. After all, Conor is not called 'The Notorious' without reason!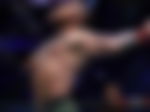 Henry Cejudo insists that Conor's next fight should be with Justin Gaethje
Henry seems pretty determined about the impossibility of the matchup between Khabib Nurmagomedov and McGregor. He said, "I know Khabib. Khabib's a man of honor and integrity. Everything that you're not, he is."
Carrying on, Henry said, " I got somebody that you could fight to eventually fight for that title that you want. If not, you can stick to the "BMF." So I have a message for you, or better yet we'll let Justin Gaethje give the message for you."
ADVERTISEMENT
Article continues below this ad
To boil things down here is the biggest takeaway from Henry and Gaethje's shower of taunts. Gaethje, #4 in the Lightweight division at present, is calling out McGregor for a fight.
The move seems interesting, as this challenge comes amidst rumors of an actual possibility of a matchup between the two this summer. Both fighters defeated Donald Cerrone in their last fights respectively, and a win over Justin could actually grant Mcgregor the credibility he needs to shut the mouths of those who think he has not earned a rematch with Khabib yet.
ADVERTISEMENT
Article continues below this ad
Do you think Conor McGregor will accept the invitation and sign the contract for a fight against Justin Gaethje?