Stiff security measures in place for 'El Clasico'
Published 11/19/2015, 1:31 AM EST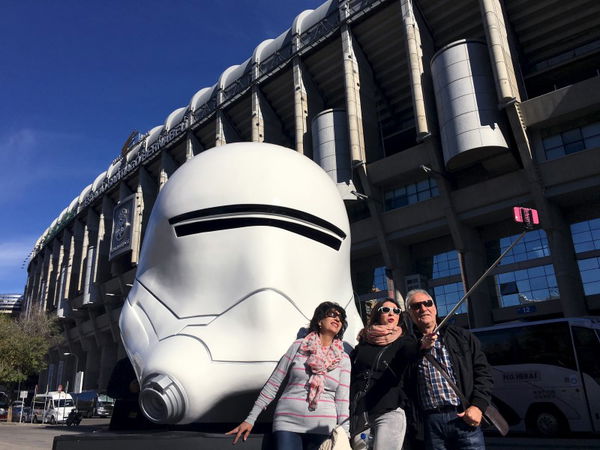 ---
---
By Tim Hanlon
ADVERTISEMENT
Article continues below this ad
BARCELONA (Reuters) – Security measures will be increased significantly for 'El Clasico' between Real Madrid and Barcelona on Saturday in the aftermath of the Paris attacks, Spain's secretary of state for security Francisco Martinez said.
The decision was made at a special meeting of top sporting and security officials on Wednesday ahead of the high-profile match that will be watched by around 80,000 fans at the Bernabeu and millions more around the world.
ADVERTISEMENT
Article continues below this ad
"There will be at least 1,000 police from the national force, which is double what is normal for a game like this, 1,400 private security guards and on top of this there will be the municipal police," Martinez told reporters.
"We are on anti-terrorist alert four (with five a very high risk) and there will be extensive security so as to guarantee that the match takes place with complete normality."
Europe is on high alert following the deadly bombings and shootings in the French capital last Friday.
ADVERTISEMENT
Article continues below this ad
Martinez played down any particular risk to the 'El Clasico'.
"It will take place with complete normality and we are sure that there will be no incidents," he said.
"We have full confidence in the state security forces and in all those who will contribute so that we will only be talking about a festival of football on Saturday. We want to give out a message of calm and serenity as far as the circumstances permit."
ADVERTISEMENT
Article continues below this ad
Champions Barca take on Real with a three point lead at the top of La Liga after 11 matches.
(editing by Justin Palmer)