Stipe Miocic on Trilogy Fight- "I am Not the Matchmaker"
Published 03/12/2020, 5:44 AM EDT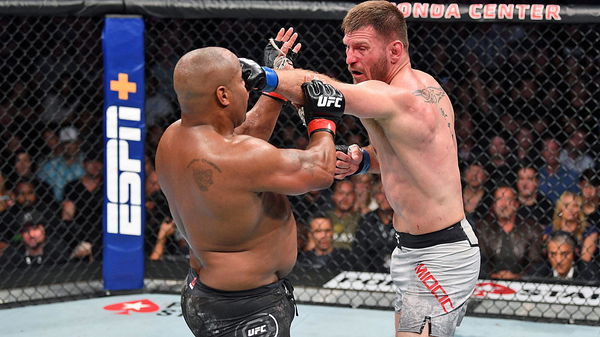 ---
---
The two need to settle the score and this summer seems like the right time to do it.
ADVERTISEMENT
Article continues below this ad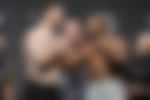 Stipe Miocic wants to once and for all settle things with Daniel Cormier. The American fighter's injury is getting better and the UFC Heavyweight champion wants to get back into the octagon. Who should be his next opponent?
ADVERTISEMENT
Article continues below this ad
In everyone's mind, only one name crops up, Daniel Cormier. The two have an unsettled score with a win each.
Cormier has one fight left in him before he leaves the octagon for good. Both him and the fans want the trilogy fight. Dana White has put down other prospective fighters in front of Daniel, but he seems hell-bent on going up against Miocic for the third and final time.
Daniel Cormier took the first fight back in July of 2018, when he knocked out Stipe to get his hands on the title. In the rematch, Miocic came out on top. The rematch in August 2019 once again ended with a TKO in Miocic's favor.
What does Stipe Miocic want?
ADVERTISEMENT
Article continues below this ad
"Yeah, that's what the UFC wants," Stipe Miocic said in relation to the fight. He went on to add, "I'm not the matchmaker. Like I've always said, if I was the matchmaker, I wouldn't be fighting." Miocic wants to end things this summer. He wants the trilogy but will take whatever the matchmakers give him.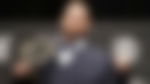 In recent months, Miocic has also spoken of other possible opponents. He has shown interest in Francis Ngannou and has challenged top-dog Tyson Fury.
ADVERTISEMENT
Article continues below this ad
A third and final fight between the two champions will lay the age-old saga to rest and will finally determine the more deserving candidate of the two.  Stipel Miocic (19-3 MMA, 13-3 UFC) and Daniel Cormier (22-2 MMA, 11-2 UFC) want this match and White should give the fighters what they want. If Cormier wins, it'll be the perfect end to his career. He will hang his boots as the Heavyweight champion and lay to rest a long rivalry. On the other hand, if Stipe comes out victorious, he will earn a successful title defense, along with the prospects of greater fights in the future.