Stoke 1-0 Chelsea – 5 Talking Points
Published 11/07/2015, 4:28 PM EST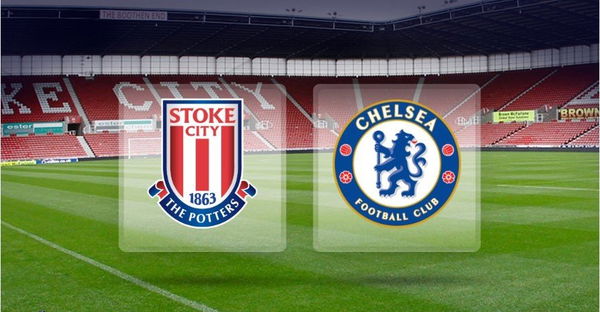 ---
---
Stoke 1- 0 Chelsea Full time. Now this is Chelsea's 7th Premier League defeat out of 11 games this season and their 3rd one consecutively after last week's thrashing in the hands of Liverpool. The Blues are now on sixteenth place just 3 points off the relegation zone and the victory moves Stoke up to 12th. Mourinho was suspended today but fans still seemed to be showing faith in "the special one" but results aren't getting better. Stoke have been poor at home this season, surprisingly, so they will be very happy with the result and the performance they put in. The Potters were completely outplayed at times tonight but  they dug in for a fine win against a Chelsea team that gave one of its better performances of the season but ended up loosing.
ADVERTISEMENT
Article continues below this ad
BEST PLAYERS-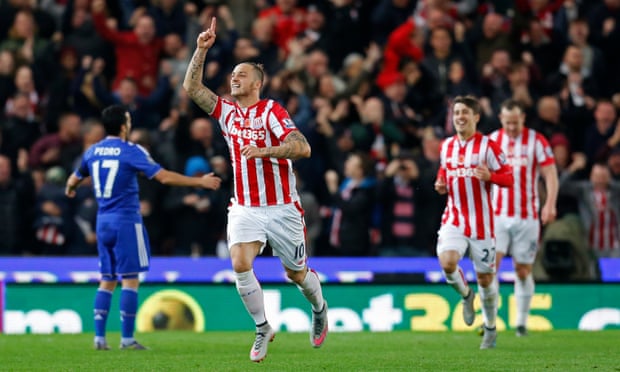 ADVERTISEMENT
Article continues below this ad
Erik Pieters was the standout performer as he soldiered on for the entire game despite having his nose smeared all over his face for most of it and deservingly got the man of the match for it. Johnson and Shawcross were also rock solid for Stoke and threatened during set pieces. The teams were seperated by a spectacular goal from Marko Arnautovic who was calm and composed throughout the game, although he missed a glorious oppurtunity to put the game to bed late on in the match. As for Chelsea, one of the major plus points was Hazard seemingly finding his form again, as he posed a constant threat throughout the match. He looked more comfortable on the ball than all his previous performances this season and his passing was sharp. Pedro also impressed and Willian continued his fine run of form, but Chelsea couldn't find the net past Jack Butland who continues his terrific run of form.
WORST PLAYERS– Defense was clearly an issue for Chelsea as none of the back four looked confident on the ball in the second half and improper marking led to the goal. Baba Rahman was targeted for one on one situations constantly by Shaqiri and the Swiss international seemed to have his number and the young full back would surely have learnt a lesson from this match. But he wasn't the only one who had a bad game as Terry also underperformed and Zouma misplaced a lot of passes. Stoke players improved as the game progressed initial minutes were shaky and game was wide open. Shaqiri who is working on his fitness got better with every minute.
MATCH STATS and FACTS- This is already the worst title defense since Blackburn 20 years ago. Chelsea have 11 points from 12 games and statistically no team has qualified for top 4 from this stage in Premier league hence, ruling out possibilities of any miraculous turn around. For the first time since 1999 Chelsea have lost 3 matches in a row . This could be there worst start to any season if they lose the next game. Mourinho as a manager has never lost 7 league games in a season before.
MATCH STATS
ADVERTISEMENT
Article continues below this ad
Chelsea had great spells during the match and clearly played better than the one against Liverpool last weekend. But there seems to be no quality up front and no ray of hope of scoring a goal. Chelsea were the better team in the first half. Chelsea played 4-2 -3-1 it looked a different from their previous games. Britannia could end Mourinho's reign at the club. The team looks strong on paper but isn't performing well as a unit. Hardly any change in playing style from last season looks to be the issue as it helps the opposition prepare easily for the game . Stoke didn't have an easy game, and clearly the struggled in the game with possession and shots on target but had more threatening counter attacks with initial efforts from Johnson or Walter's effort in the second half. They didn't lose their cool after going 1 up and defended solidly to ensure victory.
WHAT'S NEXT- Just two wins in their last 10 games describes the sorry tale one which everyone would suspect Abramovich won't put up any longer and we could see another sacking this season. Next up is Norwich at home but that match is after the International break and this could be most anxious time for Mourinho. None of his plans have worked out and time is clearly running out. Mark Hughes can build on this win and can move in to top half in coming games.
ADVERTISEMENT
Article continues below this ad